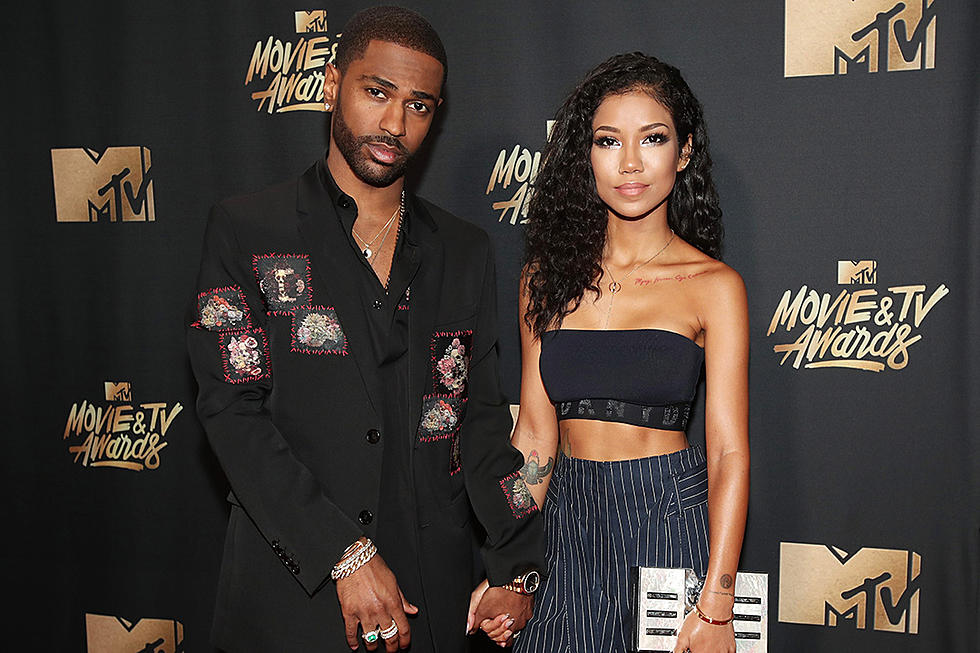 Jhene Aiko Gets Sexually Explicit in Comments on Big Sean's Instagram Photo
Christopher Polk, Getty Images
Big Sean and Jhene Aiko have never been shy about showing public displays of affection. But the singer took it to a different level on Instagram yesterday (Feb. 9), when she decided to get a little NSFW in the comment section of one of his photos on Instagram.
On Friday, Sean Don posted a headshot of himself to his IG feed. Apparently, he was looking like a snack to Aiko who posted the comment, "I wanna hump that face." She followed that up with the raunchy quip, "How you look up at me right before I sit on ur face...Like a pure baby angel." Get a room!
In music-related news, Sean recently announced he will be heading out on tour with Playboi Carti, Shy Glizzy and Gashi. Dubbed the Unfriendly Reminder Tour, the jaunt is set to kick off on April 12 in Orlando, Fla. The 31-city tour will feature stops in Miami, Houston, Los Angeles, Seattle, Atlanta, New York, Boston, Washington, D.C., Philadelphia, Cleveland and more, before wrapping up on June 3 in Toronto, Canada.
Check out Jhene's explicit comments below.
Check Out the 2018 Hip-Hop Music Festivals You Need to See