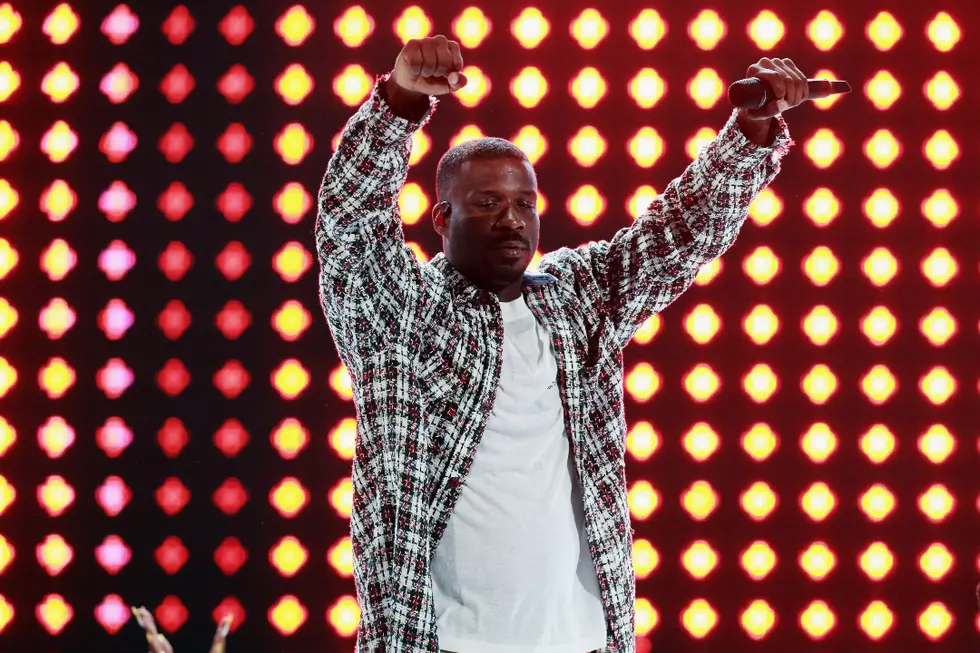 Jay Rock Shares The Big Redemption Tour Dates
Leon Bennett, Getty Images
Fresh off opening the BET Awards on Sunday (June 24), Jay Rock has announced a string of tour dates in support of his new album, Redemption.
The "Win" rapper is stopping in 29 cities across the United States and Canada this fall, kicking off in Lawrence, Kan. on Sept. 12. As an opening act, Rock is bringing along Reason, who appeared alongside Mozzy and Svaja on "Seasons," from the Top Dawg Entertainment-curated Black Panther soundtrack.
The announcement comes amid Rock's ongoing promo push for his latest full-length. Last week he dropped a video for the album cut with J. Cole, "OSOM," which featured the two lyricists dealing with the paranoid aftermath of a robbery gone wrong. It was the fourth Redemption song to receive visual treatment, following videos for "Win," "The Bloodiest" and "King's Dead," Rock's first Hot 100 single.
The TDE vet is putting in work on the road this year, having recently completed The Championship Tour, which convened most of the label's roster for an epic roadshow in May and June. Rock also kicked off the BET Awards on Sunday with a grandiose performance of "Win," backed by a massive horn section.
You can view Jay Rock's fall tour dates below.
Jay Rock's The Big Redemption Tour Dates
Sept. 12: Lawrence, Kan.
Sept. 13: Minneapolis, Minn.
Sept. 14: Chicago, Ill.
Sept. 15: Detroit, Mich.
Sept. 16: Toronto, Ont.
Sept. 18: New York, N.Y.
Sept. 19: Philadelphia, Pa.
Sept. 21: Boston, Mass.
Sept. 24: District of Columbia
Sept. 25: Baltimore, Md.
Sept. 27: Charlotte, N.C.
Sept. 28: Atlanta, Ga.
Sept. 29: New Orleans, La.
Oct. 1: Austin, Texas
Oct. 2: Houston, Texas
Oct. 3: Dallas, Texas
Oct. 5: Denver, Colo.
Oct. 7: Salt Lake City
Oct. 9: Vancouver, B.C.
Oct. 10: Seattle, Wash.
Oct. 11: Portland, Ore.
Oct. 13: Eugene, Ore.
Oct. 15: Sacramento, Calif.
Oct. 16: Santa Cruz, Calif.
Oct. 18: Oakland, Calif.
Oct. 23: Phoenix, Ariz.
Oct. 24: Santa Ana, Calif.
Oct. 25: San Diego, Calif.
Oct. 29: Los Angeles, Calif.
See New Music Releases for June 2018