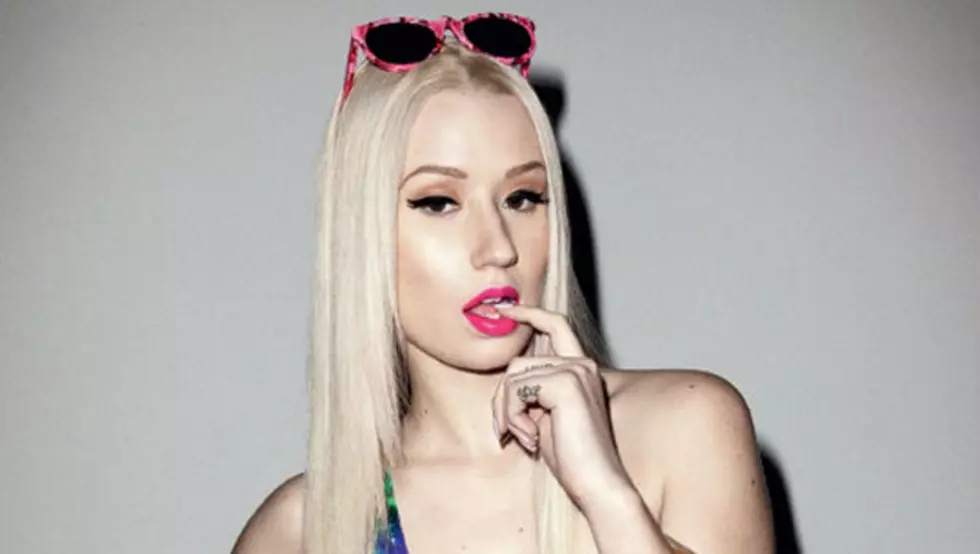 Iggy Azalea Thinks The Fan-Voted Freshmen 10th Spot Is A Brilliant Idea
Iggy Azalea
Iggy Azalea's finally gearing up for the release of her debut album, The New Classic, this April, and the Australian rapper's headed for a busy 2014 after that. But with XXL launching our Freshmen 10th Spot contest this week, we spoke to the inaugural winner of the competition—Iggy took 2012's vote by a landslide—to get her take on what it was like to be voted in by the fans.
"I think it's amazing, because I know it's the only way I would ever make it on there," she said, laughing, during a phone call this week with XXL. "I'm pretty happy about that. But I think it's cool to give people the power to choose what they define as new culture. And I don't mean that just for me, because I was voted in by the fans, but I think in so many aspects—especially in hip-hop—there are gatekeepers, and a very small, select group of people who consider themselves to be tastemakers, and choose who people should like or who they shouldn't. And now with the Internet, I don't think that's an honest reflection of what's popular."
With the world so interconnected via the Internet, Iggy said, the voting process makes the event go much further around the globe, making the Freshmen Cover a much more worldly proposition.
"I think that it was a brilliant idea, especially with the Internet and things being so global, and hip-hop being so global, I think it was a cool way for people from all over to be able to have a say and get their person in that they like," she said. "It's awesome... I spent all of last year in Europe, and every single country where I got interviewed, I got asked about being on the Freshmen cover."
And with the majority of the list still in the hands of the XXL Staff, the one open spot, she said, takes the absolute power away from the "gatekeepers" and into the hands of the fans, without turning the competition into a full-blown popularity contest, such as the MTV Video Music Awards, which nominated Iggy as an Artist To Watch during last year's show.
"Honestly, I really do think that it's very cool," she said. "I like that some of them are picked by you guys, and I like that there's that one person that the fans can vote. Because I think with things like the MTV Awards, I will say, it can get a little crazy and it can get to be a popularity competition, and I think it's important and I think it's a cool way to fuse both things, have a wild card entry, and I love that. I think it's very cool. And I know I'm gonna go and I'm gonna vote for Skeme, 'cause he's my favorite."