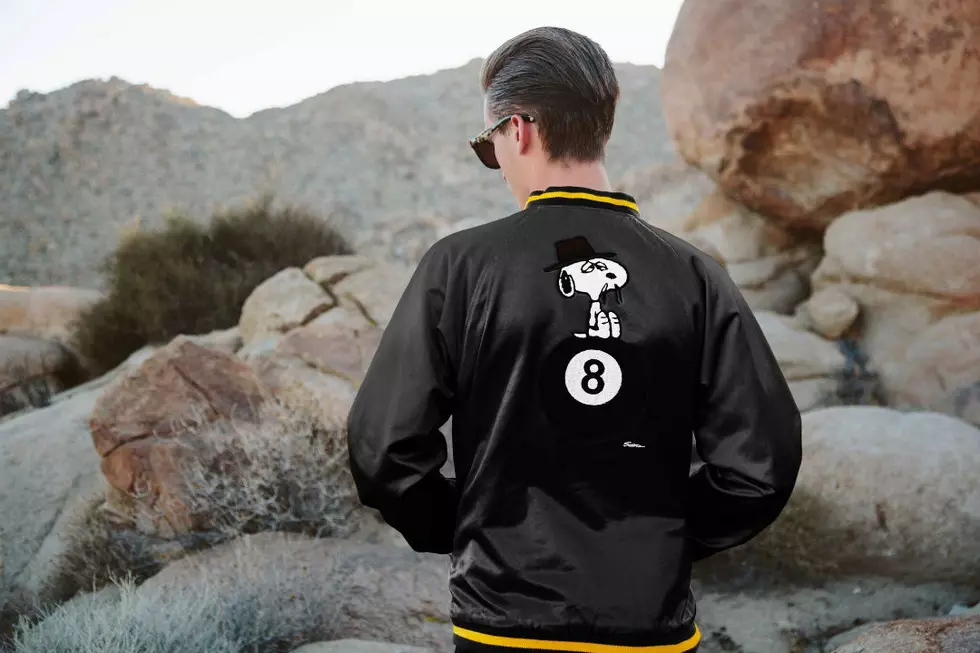 HUF Unveils Peanuts Collaboration
HUF x Peanuts
To help bring in the fall and winter season, clothing brand HUF has teamed up with the American classic comic strip, Peanuts, for the release of a limited edition collection that includes a wide range of garments and two new footwear styles.
Known for its lead characters, Charlie Brown and Snoopy, HUF teams up with the Peanuts gang this Holiday 2016 to cast a light on the classic comic strip. Turning to Snoopy's desert-dwelling brother Spike, as well as Charlie's companion, Pigpen, the HUF x Peanuts collaboration celebrates the fan-favorite characters of the Peanuts gang with a capsule consisting of footwear, apparel, accessories and a limited edition reversible satin souvenir jacket, exclusive to HUF Los Angeles and HUF New York releasing in November.
Debuting in 1950, the Peanuts comic strip was written and illustrated by Charles M. Schulz and was originally syndicated in just 7 papers, Peanuts then developed into a daily strip published in numerous American newspapers, reaching publications globally as the comic strip focused on a group of young children and the beloved Snoopy.
The brand new HUF x Peanuts collaboration retails from $10-$130 and is now available at select HUF retailers worldwide as well as online at hufwordlwide.com.
Top 5 Sneakers Coming Out This Weekend Including Adidas Yeezy Boost 750 Light Brown, Air Jordan 3 Retro and More