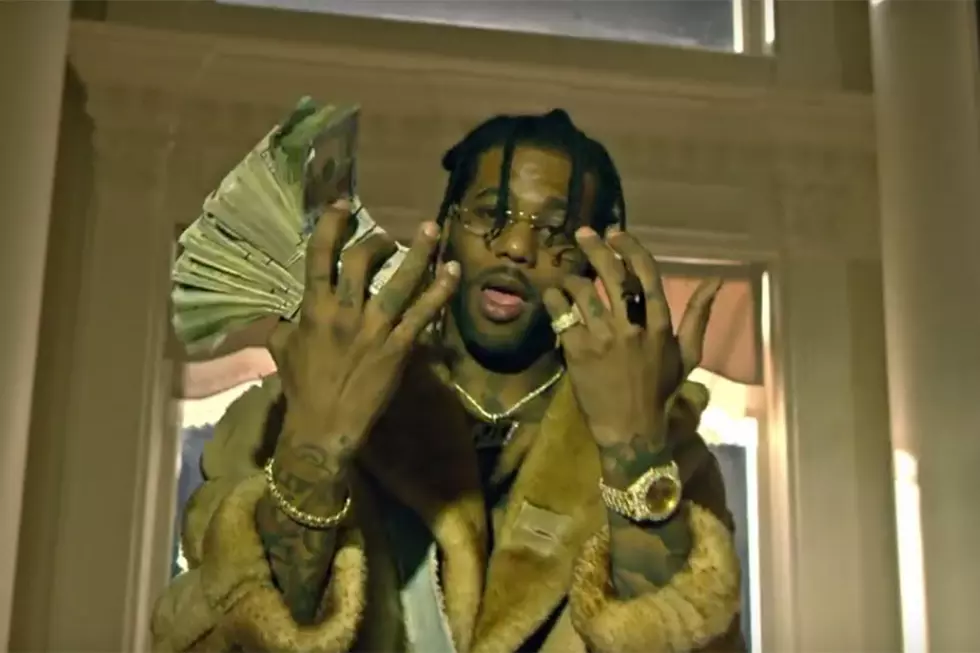 Hoodrich Pablo Juan Shares "Chanel Swag" Video Ahead of 'Rich Hood' Mixtape Release
MONYPOWRSPT via YouTube
Hoodrich Pablo Juan is gearing up to release his next mixtape, Rich Hood, but before the rapper drops that project, he continues to support his latest album, Designer Drugz 3, with a new video for the song "Chanel Swag."
Linking up with Gunna, Shad Da God and Duke, Hoodrich and the rappers flex in the Be EL Be-directed visuals. After flaunting his money for a photo shoot, Hoodrich takes it outside to ride around the streets in an Aston Martin.
On Wednesday (Dec. 3), Hoodrich announced his latest mixtape would drop on Jan. 5. "My new mixtape R I C H H O O D hosted by @djscream x @djchamp00 dropping on 1/5," the rapper wrote on Instagram.
In October, XXL caught up with Hoodrich Pablo ahead of the release of Designer Drugz 3. According to the rapper, it was Gucci Mane who gave him the idea to label the project an album instead of a mixtape.
"Guwop told me, 'When you call it a mixtape or an album, they judge it differently.' Judge my shit differently. This is the album. It's gonna be the last Designer Drugz," he said.
The rapper also discussed his evolution, telling us he's "developed a little bit." Hoodrich added, "When I first started rapping, there were records that were gonna get attention. When it comes to the album, it's like smoothing it down a little more. You got to these folks, now you gotta show 'em different vibes. I tried to make DD3 an album for everybody."
Check out the "Chanel Swag" video below and Hoodrich Pablo Juan's Instagram post below.
See New Music Releases for January 2018