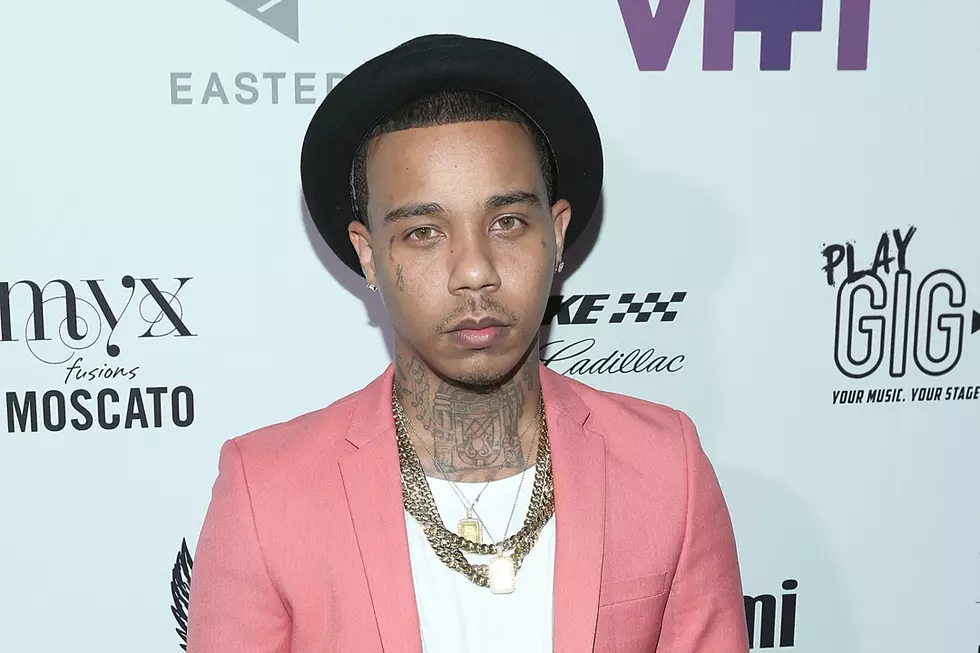 Jesse Grant, Getty Images
Today, Sept. 9. is the birthday of rapper, producer and famed songwriter Hitmaka, who was formerly known as Yung Berg. He is now 32.
Born and raised in Chicago, Hitmaka's career went through growing pains before he found mainstream success. The young rapper started off under DMX's Bloodline Records in 2001 under the moniker Icerberg. But when DMX's career on the decline, Hitmaka's parents decided to send him to military school during his late teens.
After graduating from military school, the talented rap upstart moved to L.A. to pursue music again. Hitmaka's big break came in 2007, when he dropped the self-written single "Sexy Lady." His debut solo single was also his biggest hit, peaking at No. 18 on the Billboard Hot 100. The hype of the single helped Hitmaka drop his debut album Look What You Made Me in 2008. The LP boasted features from Eve, Trey Songz, Lloyd, Amerie and Twista and peaked at No. 2 on the Billboard Top Rap Albums chart.
That same year, the rapper enjoyed another hit record when he teamed up with Ray J for "Sexy Can I." The banger peaked at No. 3 on the Billboard charts.
Although the spotlight somewhat faded after his debut, Hitmaka kept busy in the industry by diving deeper into songwriting. Hitmaka co-wrote tracks for Diddy, Toni Braxton, Nicki Minaj and more. He co-wrote the tracks "Want Some More", "Buy a Heart" and "Shanghai" off Nicki's The Pinkprint.
In 2014, people got to see a new side of Hitmaka when he appeared on VH1's reality series Love & Hip Hop Hollywood. Fans got an inside scoop on Hitmaka's production process, but also enjoyed his romantic issues on the show
In 2018, Hitmaka continues producing bangers, working with the likes of Meek Mill ("Dangerous"), Wiz Khalifa ("Something New") and more on his road to continuing success.
29 Rappers Who Are Virgos