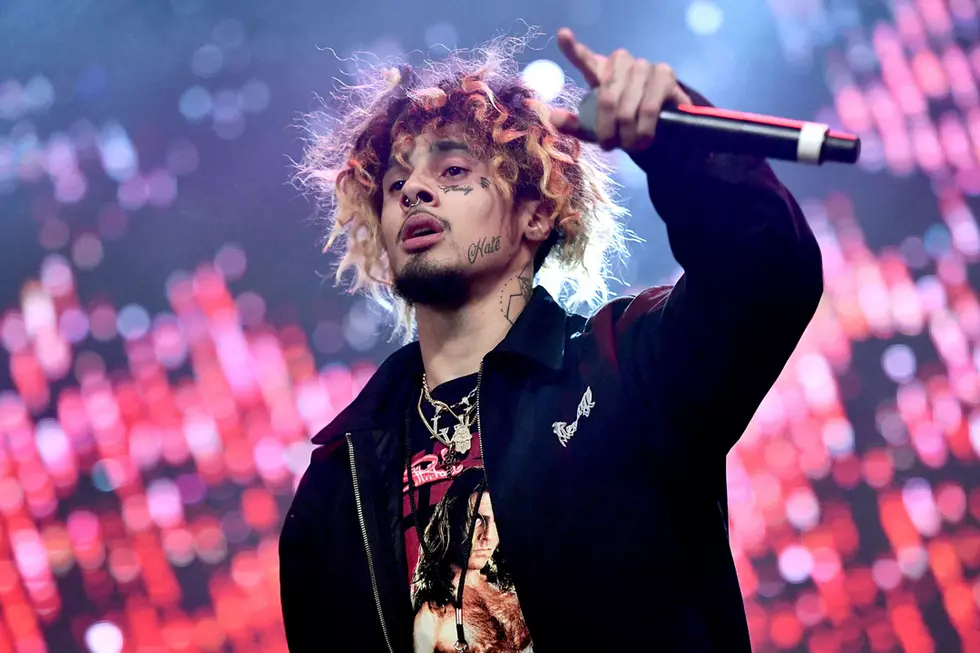 Happy Birthday, Wifisfuneral!
Scott Dudelson, Getty Images
Today, March 20, is the 21st birthday of Florida rapper Wifisfuneral.
Born Isaiah Rivera in the birthplace of hip-hop, the Bronx, Wifisfuneral's parents quickly moved to Palm Beach, Florida with him in tow. Considering his father was a member of early 90s rap group IC Square, young Wifi's gravitation towards rap came as no surprise. He started writing raps when he was six years old, recorded his first song at 13, then dropped out of high school to chase his rap dream in his sophomore year of high school. While his new pursuits lead to a rough time in his life, including being kicked out of his parent's house, he kept at it, eventually getting to do a few 2015 tour dates with one of his favorite rappers, Earl Sweatshirt.
He began his flurry of mixtapes and projects in 2014, with 2016's Black Heart Revenge being the start of his breakthrough. Wifi has had a few different sounds, ranging from lo-fi internet rap to vulnerable tracks that are nearly r&b adjacent. His versatility helped put him on a lot of people's radar, and his early 2017 work When Hell Falls got him into the good graces of music industry power player Todd Moscowitz, who then signed Wifi to Alamo Records. He then wrapped up the summer of 2017 with July's Boy Who Cried Wolf and continued to ride high.
Check Out the 2018 Hip-Hop Music Festivals You Need to See