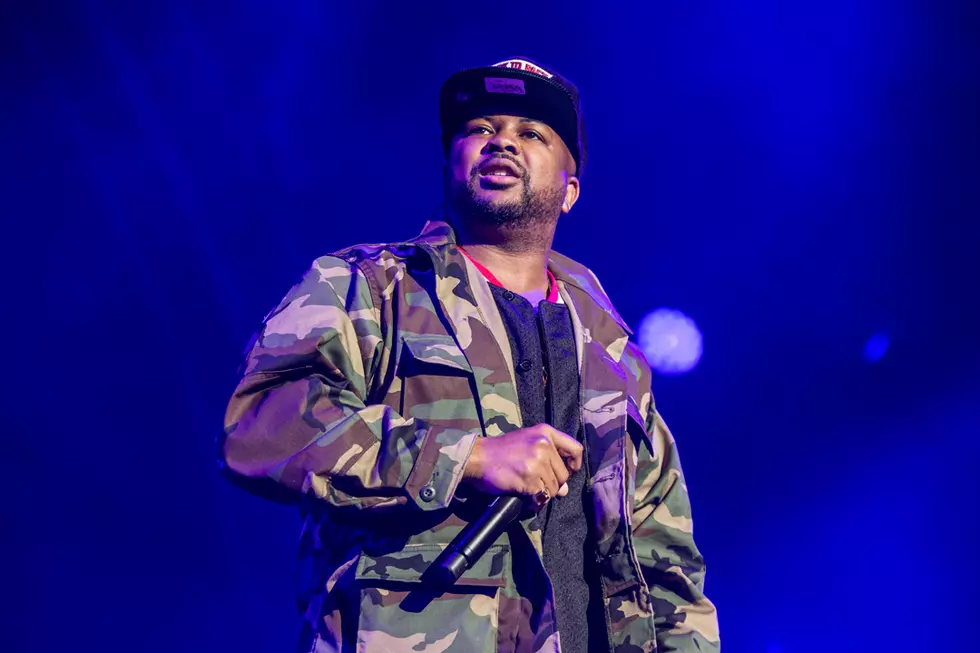 Happy Birthday, The-Dream!
Harmony Gerber, Getty Images
Today, Sept. 20, is the birthday of famed producer, singer and songrwriter Terius Nash, better known to the hip-hop world as The-Dream. He is now 41.
The-Dream has written and produced some of the biggest hits of the 21st century. Born in North Carolina and raised in the ATL, this self-taught musician had an affinity for soulful R&B since childhood. Once out in Hollywood, one of the first songs Nash wrote was B2K's "Everything." From there, his reputation as a songwriter blossomed quickly. If you're a fan of Rihanna's "Umbrella," Beyonce's "Single Ladies (Put A Ring On It)" or Kanye West and Jay-Z's "No Church in the Wild," you have The-Dream to partially thank. The five-time Grammy winner has been one of the most sought-after names in the studio since 2001.
In addition to crafting songs for others, The-Dream has worked on putting out his own music. His debut album, 2007's Love Hate, debuted at No. 30 on the Billboard Hot 100 fueled by the single "Falsetto" followed by his sophomore album, 2009's Love vs. Money which did even better, debuting at No. 2. Love vs. Money houses one of his biggest hits to date, "Rockin That Shit," which peaked at No. 2 on the Billboard Hot R&B/Hip-Hop Songs chart and No. 22 on the Hot 100.
These days, The-Dream is still on top of his game and working with the best in the business. In the last two years, Dream has handled beats for the likes of Kanye West, Fat Joe and Remy Ma, Pusha-T, Vic Mensa and more. He's collabed with those aforementioned artists, as well as acts like Ty Dolla $ign and Lil Wayne. Dream dropped his own Genesis album back in March 2017.
Happy Birthday, The-Dream!
29 Rappers Who Are Virgos