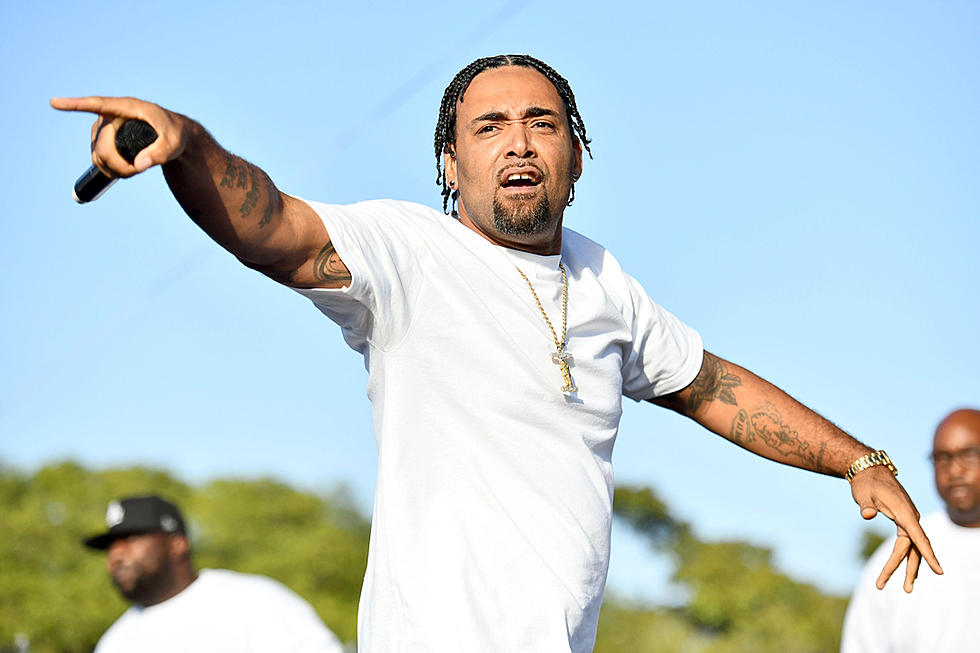 Scott Dudelson, Getty Images
The Inglewood, Calif. native was first featured on Ice Cube's remixed track "What Can I Do," marking the beginning of his successful rap career. His debut project Mack 10 was released in the summer of 1995 on Priority Records and quickly gained success when it reached No. 2 on Billboard's Top R&B/Hip-Hop Albums chart. Mack 10's first big single "Foe Life" featuring Ice Cube gained favorable reviews from gangster rap fans across the country. His next two albums Based on a True Story (1997) and The Recipe (1998) peaked at No. 14 and No. 15 respectively on the same chart.
2000 was a good year for Mack 10, with his marriage to T-Boz, a third of R&B trio TLC, in the summer followed by his fourth studio album The Paper Route charting at #19 on Billboard's chart in the fall. The project's singles included "Tight to Def" featuring his wife and "From tha Streetz." The album also included features with Timbaland, Ice Cube, and WC. The couple birthed a beautiful baby girl, Chase A. Rolison, but shortly filed for divorce in 2004.
The 47-year-old founded his independent label Hoo-Bangin' Records in 1996 and has showcased a packed roster including MC Eiht, Techniec, CJ Mac, the Comrads, and Children of da Ghetto. 10 is known for his legendary West Coast storytelling accompanied by his raw delivery. He has sold close to 11 million records with both his solo and group works (as part of Westside Connection with Ice Cube and WC) combined.
Happy Birthday, Mack 10! - Jacqueline Roberts-Kpan
Here's the Ultimate Guide to Rappers With Acronyms in Their Name