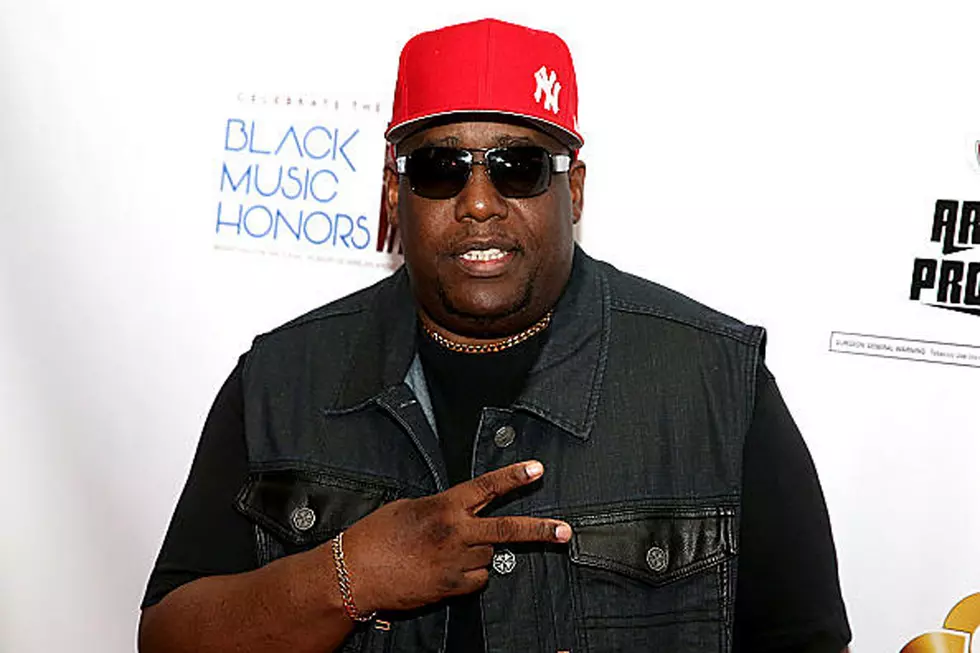 Happy Birthday, Kool Moe Dee!
Terry Wyatt, Getty Images
Today, Aug. 8, is the birthday of New York rapper and hip-hop pioneer Kool Moe Dee. The rapper now turns 56.
Bred in New York City, Kool Moe Dee rose to fame in the late 1970s as part of the rap group The Treacherous Three. In the early 1980s Kool Moe Dee released his self-tilted solo album. Kool Moe Dee was one of the first rappers to earn a Grammy Award and the first rapper to perform at the Grammys in 1989 while presenting an award.
In 2015, Kool Moe Dee popped back up when he and fellow OG Melle Mel were featured on Macklemore's nostalgic single "Downtown." XXL caught up with Dee that same year to talk about the record and the newer generations knowing their hip-hop history.
"Heat is just heat," said KMD. "So I think the fact that he reached back and I had that conversation with him and he went kind of in depth with it, that I knew that he was conscious, that he understood the difference between heat and relevance. And putting us on the record had nothing to do with heat, it had way more to do with what was relevant. He was tapping into a cadence that started back in the time when we started it and basically said that the best way to pay homage was to put the guys that actually started the cadence on the record."
Happy Birthday to a hip-hop pioneer!
Here's the Ultimate Guide to Rappers With Acronyms in Their Name