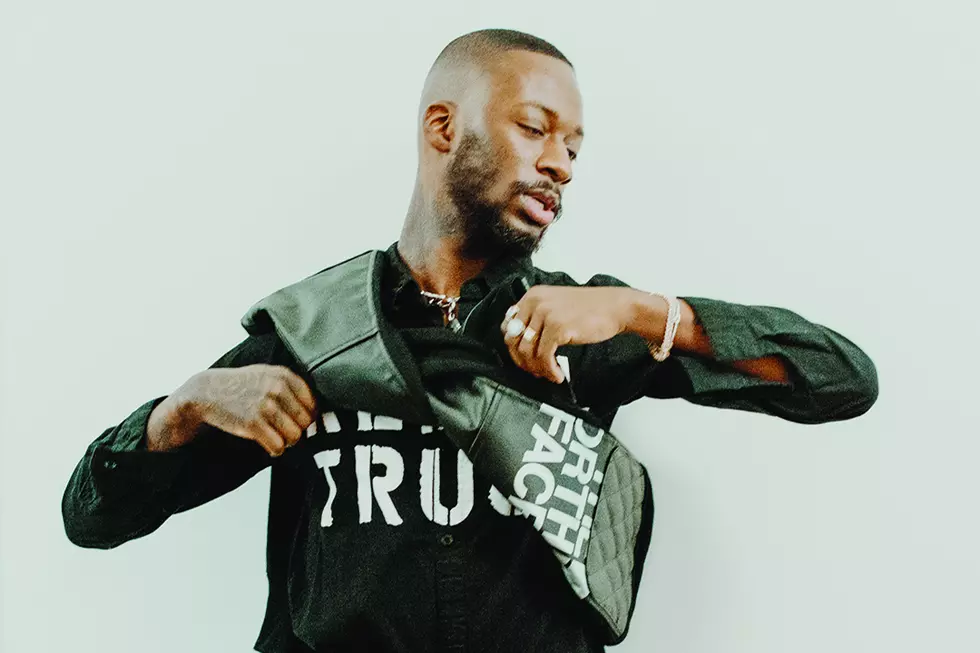 Happy Birthday, GoldLink!
Oliver Matthew
Today, May 17, is the birthday of DMV rapper GoldLink, who is now 25. The young buck is known for spearheading his own brand of 1990s and go-go sampling electro-rap known as "future bounce" and, early on in his career, garnered co-signs in the industry from Rick Rubin, Andre 3000 and Soulection.
After ear-catching remixes on Soundcloud, 'Link's 2014 mixtape The God Complex shifted hip-hop by fusing go-go, bachata and '90s classics with 'Links quick-tongued rhymes. The God Complex stood out as one of the best projects of that year. Based on the music and his relentless touring, the DMV native earned a spot on the 2015 XXL Freshman cover. Shortly after, 'Link readied the world for his debut album via Soulection, And After That, We Didn't Talk . XXL spoke with 'Link about his 2015 project, calling it a relatable break-up record.
"It's really for the girl who it was made for, if she understands what I was trying to say this entire time then I can care less what the fuck happens. That's really what it was for, it was for her, and if she gets to hear it, then I accomplish my goal."
In 2016, The D.C. spitter returned to drop the debut project under RCA called At What Cost in March. At What Cost boasted features from Wale, Shy Glizzy, KAYTRANADA, Jazmine Sullivan and more. The project once again affirmed GoldLink's unique approach to music, while also spawning "Crew," a single that ultimately became his biggest to date (it was nominated for a Grammy).
Speaking to XXL for the Spring 2018 issue, GoldLink recalled the moment he realized he reached a new level of stardom. Naturally, it came while he performed the biggest song of his career. Not-so-naturally, it happened at a Khalid concert.
"It went crazy, girls were crying and yelling—I couldn't even hear the song," the then 24-year-old rememebered. "At a fucking Khalid show. I felt ['Crew'] grow from doing it earlier when [the response] was like, OK, and then going to do a show and you're that nigga. The excitement and everything I've done now is increased."
Happy Birthday, GoldLink!
20 of Your Favorite Rappers Naming Their Favorite Rappers