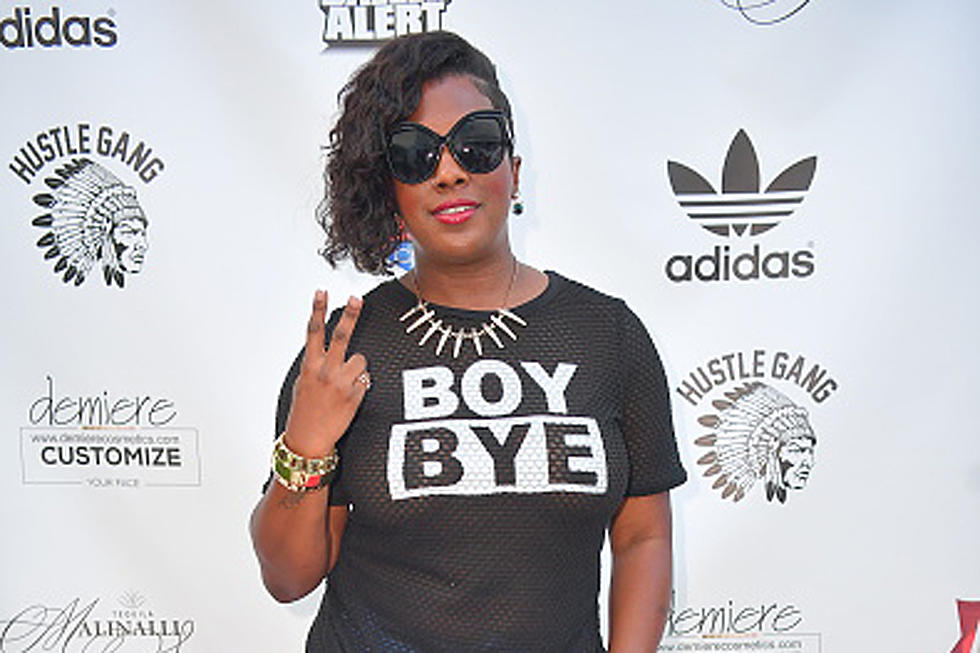 Happy Birthday, Gangsta Boo!
Prince Williams, Getty Images
Today, Aug. 7, is the birthday of Southern female rap extraordinaire, Gangsta Boo. She is now 39.
Bred in Memphis, Tenn., Gangsta Boo was the first and only female member of one of the most illustrious groups in hip-hop history, Three 6 Mafia. She released her first solo album Enquiring Minds in 1998, which had her hit single "Where Dem Dollas At!" Gangsta Boo would go on to release two more solo albums and joined Three 6 Mafia spin-off group Da Mafia 6ix in 2013. Da Mafia 6ix released their debut mixtape 6ix Commandments  in Nov. 2013. Teaming up with fellow female MC La Chat in 2014, the pair dropped a compilation album, Witch, in May of 2014. Gangsta Boo's career renaissance has continued when she dropped her 2015 mixtape Candy, Diamonds and Pills.
Happy Birthday, Gangsta Boo!
Here's the Ultimate Guide to Rappers With Acronyms in Their Name