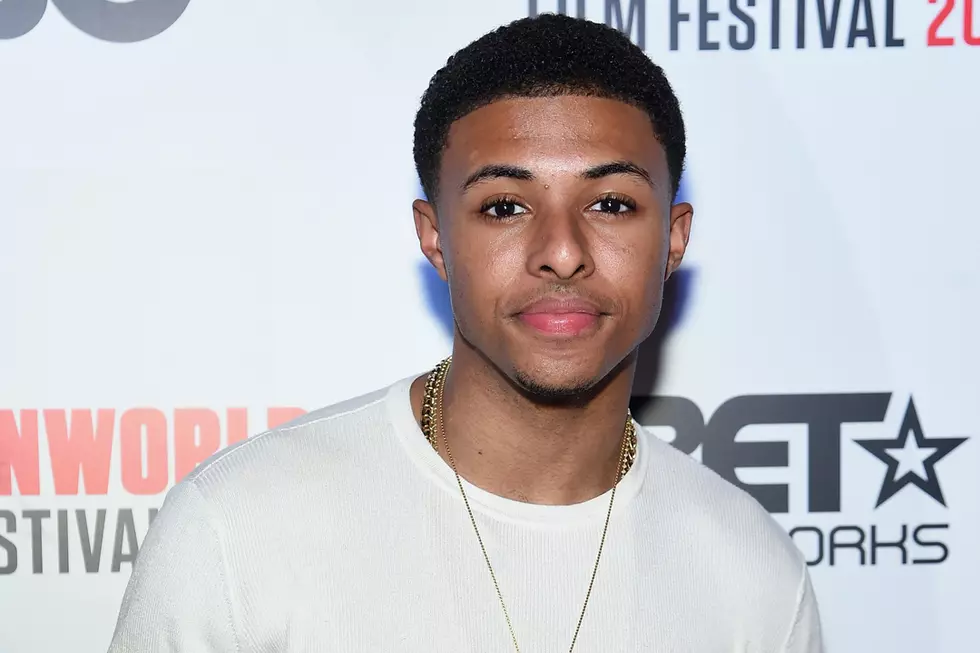 Happy Birthday, Diggy Simmons!
Jamie McCarthy, Getty Images
Today, March 21, is the 23rd birthday of New York rapper/actor Diggy Simmons.
Being the son of innovative Run-D.M.C rapper Rev Run Simmons, Diggy was introduced to the hip-hop game from the moment he was born. The hip-hop world was first introduced to Diggy as a child when he and his family starred in the MTV reality show Run's House in 2005. With a passion for music running in his blood, Diggy began dropping music in 2009 at the age of 14 with a mixtape called The First Flight. Diggy signed to Atlantic Records and kept dropping mixtapes with features from the likes of Pharrell and Lupe Fiasco. In 2011, Diggy's progess landed him a spot on the 2011 XXL Feshman list. That year's class included Kendrick Lamar, YG, Meek Mill and Mac Miller.
By 2012, Diggy dropped his debut album, Unexpected Arrival and went on an international tour, but then started to fall back from music. In 2015, Diggy announced his return to the rap world with the EP Out of This World. When XXL caught up with Simmons in 2015, he talked about why the break was so important.
"It was a two year hiatus. Traveling, I traveled. I went to Haiti, Jamaica. I went to the Bahamas for my birthday 'cause I remember saying when I was going as hard as I was, 'When I get a break, I need to go to Atlantis.' So I did do that, for my 18th birthday. So a lot of traveling and, I wouldn't even call it soul searching, I guess I'll just say I was living life. When you're about to become an adult, you're figuring everything out. So that's what that was about."
Nowadays, Diggy has returned to acting, appearing on the television show Grown-ish.
Happy 23rd Birthday to Diggy Simmons!
Here Are the Best Projects Released From 104 Past and Present XXL Freshmen