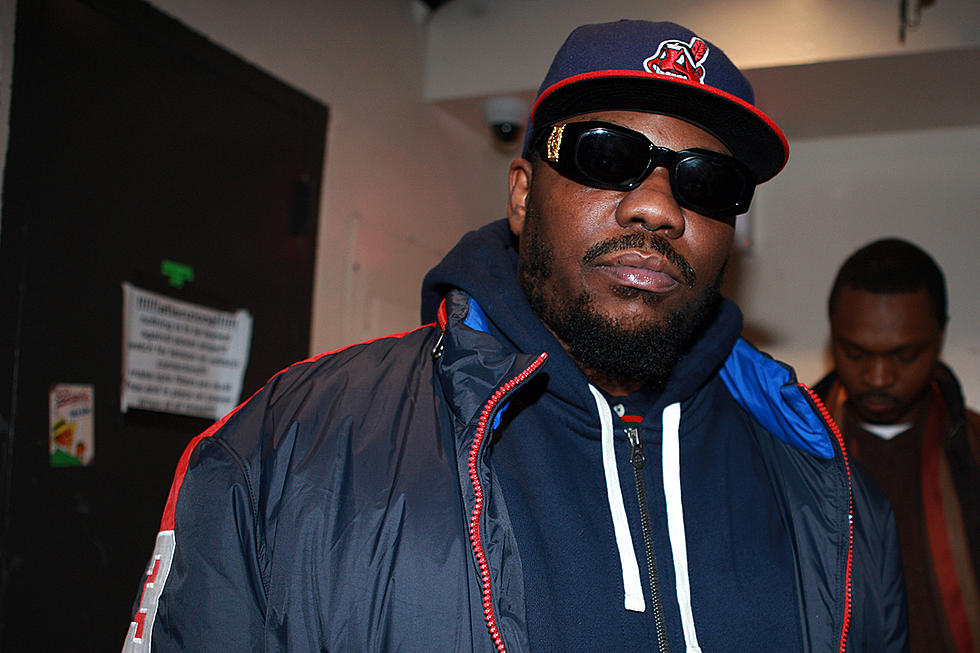 Happy Birthday, Beanie Sigel!
Shareif Ziyadat, Getty Images
Today, March 6, is the 44th birthday of multi-platinum selling Philly rapper, Beanie Sigel.
Born Dwight Equan Grant in South Philadelphia, Beanie Sigel cut his teeth as a local rapper. As a relatively new signee, Rocafella Records dropped his gritty debut album, The Truth, in 2000. What set Beans apart from a lot of rappers was his honesty; he spun candid tales of his time in the street, showing the darker side of things as opposed to glorifying the hustle. The album did well, and served as a proper introduction for superstar producers Just Blaze and Kanye West, who went on to craft The Roc's sound for years.
In 2002, Beans and his labelmate Freeway formed the collective State Property, adding in fellow Philly rappers who were also Roc members. The first song released by the crew was "Roc the Mic," which featured Freeway and Beanie Sigel. State Property also had their own clothing line and series of films.
"Roc The Mic" would end up becoming one of Beanie and Freeway's definitive songs. The super-catchy song is slightly more upbeat than usual for the two, but the track fits them perfectly. Sigel's hook flows right along with the production: "It's B Sig in the place with Young Free/And I got what it takes to rock the mic right//Still watch what you say out your mouth/Cause 50 shots still will turn the club out."
Later in his career, Sig  fought through label turmoil based on the Dame Dash and Jay-Z split, and dropped his third album 2005's The B.Coming. His most recent work is his 2012's This Time. Sig has been mostly quiet as of recently, but you can never count him out, and his contributions to street rap will never be lost to history.
See 60 Hip-Hop Albums Turning 20 in 2018