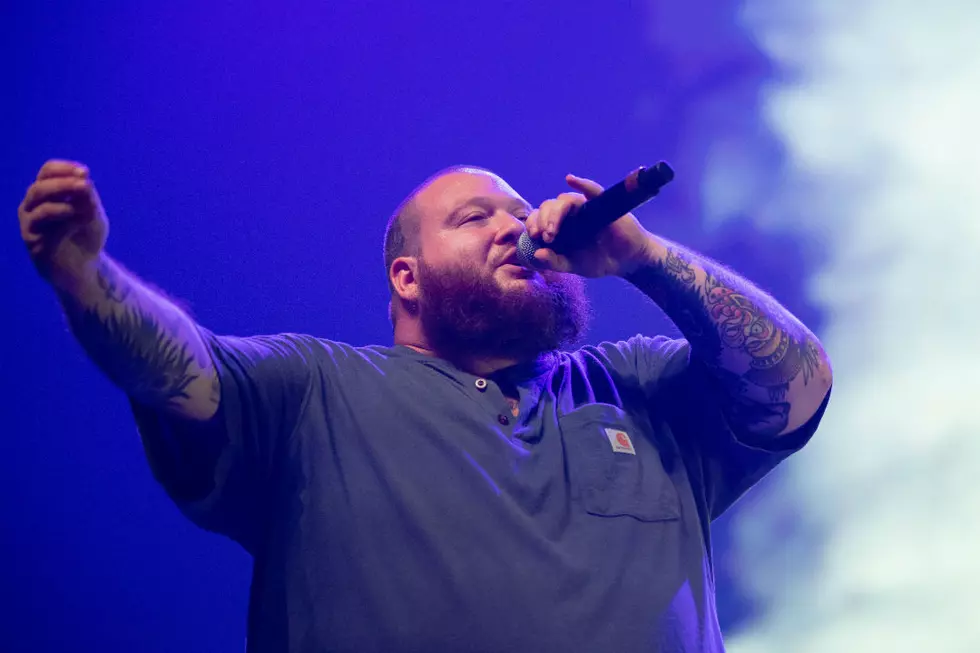 Happy Birthday, Action Bronson!
Earl Gibson III, Getty Images
Action Bronson is another year older. The rapper turns 35 today (Dec. 2). The Flushing, Queens-bred MC has been one of the most prolific artists in Hip-Hop over the past number of years, releasing multiple critically-acclaimed mixtapes, EPs and full-length albums. He's even reached beyond the mic, having starred in a few of his own TV Shows. Bronson was named one of XXL's 2013 Freshmen, appearing on the cover of the May/June issue alongside ScHoolboy Q, Travis Scott, Joey Bada$$ and more.
Back in 2015, Bronsoliño dropped his debut album Mr. Wonderful, on Atlantic Records and continued his successful culinary show with Vice, Fuck! That's Delicious. Despite is hard work and success, that particular year wasn't without controversy for the nasally Queens rhymer. Based on long-standing comparisons with Ghostface Killah, Bronson got into a little beef with the Wu-Tang legend. Luckily, the rappers squashed the beef before it escalated too far.
By 2016, Bam Bam Baklava elevated his cooking show empire by taking Fuck! That's Delicious to Vice's new TV channel Viceland. Eventually, he became an all-around staple on the new network with both producer and on-screen credits on other shows like Traveling the Stars: Action Bronson Watches Ancient Aliens, The Untitled Action Bronson Show and Hungry Hearts, a dating show for Snapchat.
While 2017 saw the release of his highly-anticipated album Blue Chips 7000, we were graced with a new LP from Bronsoliño just last month when he dropped White Bronco. The 11-track album is Bronson's first independent release in years, as he announced that he parted ways with Atlantic back in the spring.
Bam Bam is already looking at a huge 2019 with a role in Martin Scorsese's The Irishman and the impending release of his next cookbook, Stoned Beyond Belief.
Happy Birthday, Action Bronson!
See 26 Rappers Who've Turned Their Love for Weed Into a Business