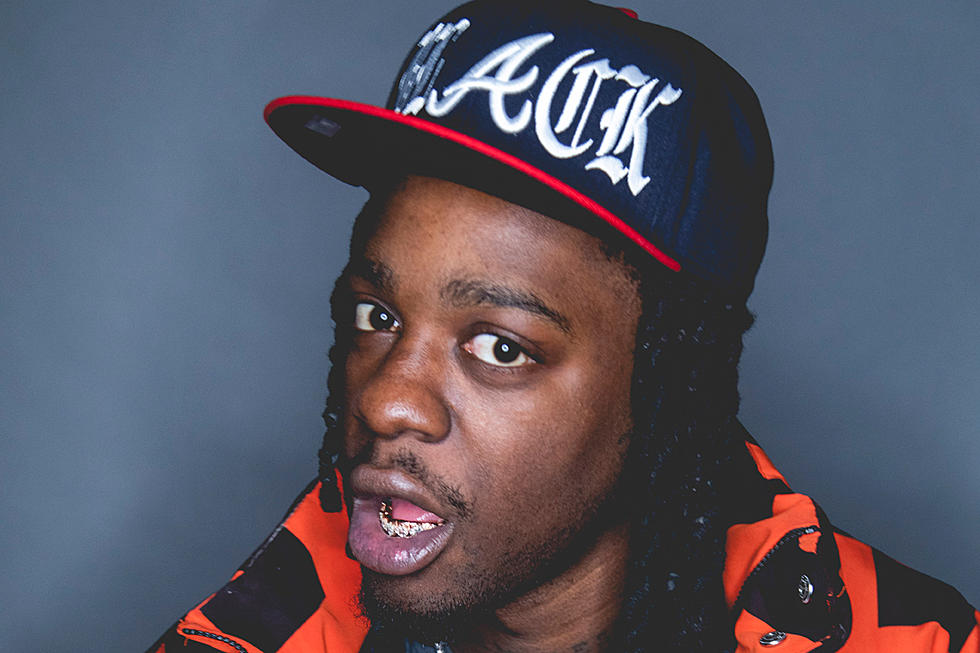 XXL
For someone who was convinced he'd never be a rapper, Atlanta native Germ sure jumped in the game and ran with it. Formerly a fanatic of skateboarding—a world he's been into since he was 15—Germ, now 26, got an early taste of music fame when a Vine of himself freestyling caught the attention of Florida rapper Fat Nick in 2013. By the following year, Germ was working with Nick and Pouya, leading to the creation of "Drop Em Off," Germ's first song.
Still only passively interested in rap, Germ spent the next few years dropping scattered guest verses. He built a relationship with $uicideboy$ in the process, signing to their G*59 label. His most popular songs have been alongside the duo, including 2017's "Slip On A Banana Clip," which has more than 14 million streams.
Even with all of this support and millions of plays, Germ still refused to commit to rap until he finished Germ Has A Deathwish, his 2019 mixtape that shows him polishing his "skate rap," metal-influenced style, with guest appearances from the aforementioned $uicideboy$, and his longtime friend, fellow Atlanta rapper Lil Gnar.
Learn more about Germ in the latest edition of XXL's The Break.
I grew up listening to: "Gucci Mane, Future, Lil Wayne then Three 6 Mafia. Three 6 Mafia—I was fuckin' with that the heaviest. When I found out about that, the homie put me on. I was so used to Atlanta shit, then you hear that, you're like, 'Oh shit.' I was like 15, [in] 10th grade."
My style's been compared to: "One I see a lot is Danny Brown. I don't even listen to Danny Brown, but his whole thing was cool as fuck."
My standout records to date have been: "Anything with the $uicideboy$ on it. 'Dirty Faygo' is doing good—I think 'Dirty Faygo' and 'Bloody Shoes' are gonna be the biggest songs. And then 'Right Now,' 'Han Solo' or 'Bodybag.'"
My most slept-on song: "I really like 'Madonna The Slut'—I made that with Scrim. It was real different, it was like the 'Shameless' two years ago. It was too next at the time. We had just came off making DNF shit, then here we kinda singing."
Most people don't know: "I was born in Florida and I'm 100 percent Haitian. If I never moved to Atlanta, I'd be like a Kodak Black with all my cousins. Then you see me and it's like 'The fuck? You from Cali or somethin'?'"
I'm going to blow up because: "It's just that unsaid 'I got the juice.' You could feel that shit. I got something that somebody else don't got, but you can just tell. The next tape? Fuckin' everything up type shit."
I'm going to be the next: "Big thing."
"Slip On A Banana Clip" ($uicideboy$ and Germ)
See 20 of Your Favorite Rappers Naming Their Favorite Rappers