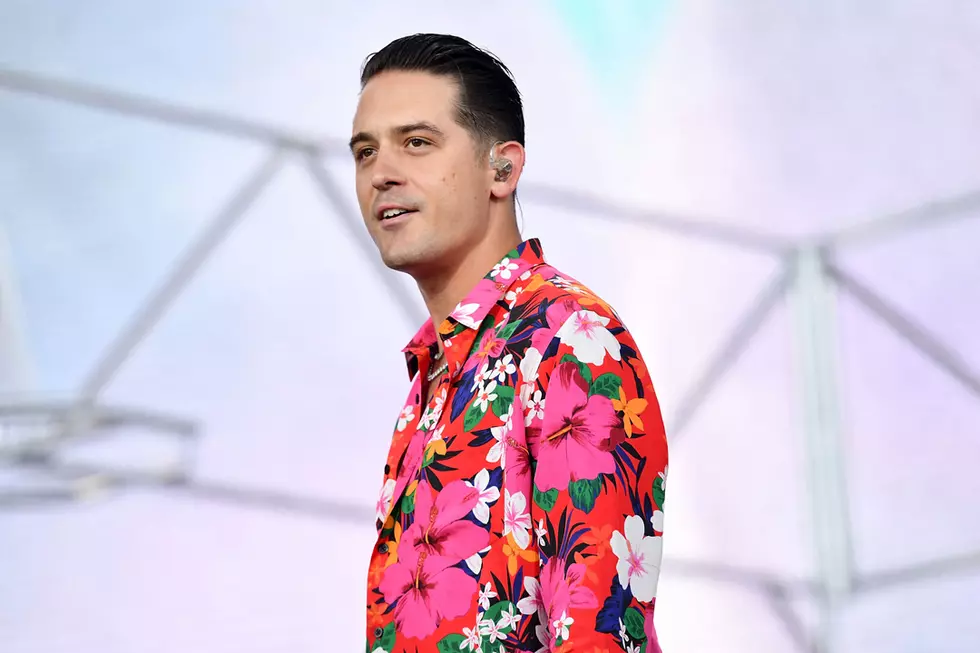 G-Eazy Embarrassed and Apologetic Following Arrest for Cocaine and Assault
Scott Dudelson, Getty Images
Breaking his silence on the matter yesterday (May 6), the "1942" rapper expressed both a sense of self-disappointment and relief. He also says he's feeling apologetic. "Grateful & blessed to be free & safe," he begins in the sizable caption for the Instagram post.
He continued, "Happy to be in Copenhagen tonight doing what I love most. Embarrassed & apologetic beyond words about the incident, but above all I'm so fucking grateful they let me go, craziest experience of my life, awful night with a lot of bad luck and some even worse decisions but like I said I'm grateful as fuck to be a free man, back on tour performing for the fans. Thank you to everyone who's held me down along the way and supported this journey, I appreciate you more than you'll ever know."
After paying $9,000 worth of fines and some restitution to the victim of the assault, G-Eazy is back to living life as a rap star. His next show is in Berlin, Germany on Wednesday (May 9).
Check out G-Eazy's apologetic Instagram post for yourself below.
Check Out the 2018 Hip-Hop Music Festivals You Need to See