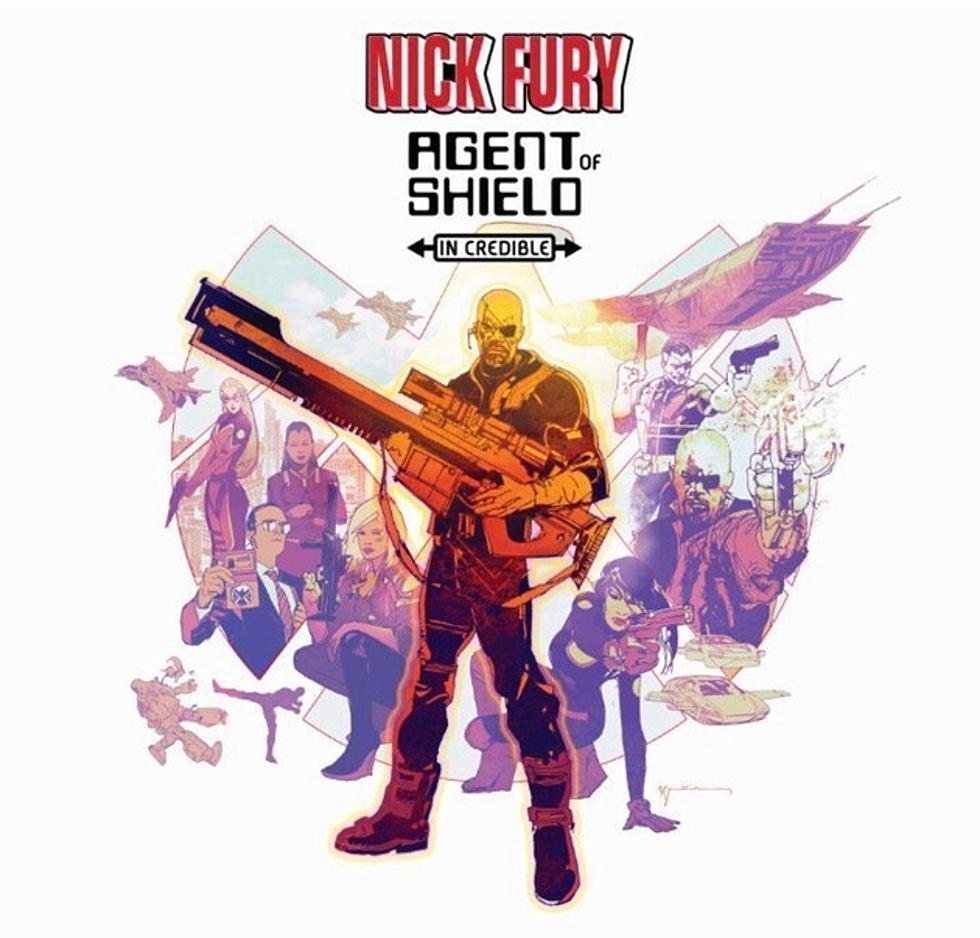 Frank Ocean, RZA and More Included in Latest Marvel Hip-Hop Variant Covers
Bill Sienkiewicz
The hip-hop variants began in 2015 when Marvel paid homage to Run The Jewels. Marvel's editor-in-chief Axel Alonso told XXL that it all came about organically.
"The Run The Jewels cover came about because I am a fan, and I had seen the Tag The Jewels murals being done," Alonso said. "I thought those were beautiful and [there was] something kind of cool and honest and grassroots about it. The logo for Run The Jewels is dope and open to interpretations and ironic, strong. My son, he's 11, he was playing in a football game. He's a wide receiver, and he caught a touchdown that won the game. After the touchdown, he took off his receiver gloves and pointed at it like the RTJ logo and a couple of his friends were saying, 'Run them jewels fast.' I didn't know he even liked Run The Jewels, so I asked him, 'Do you like them?' And he looked at me like I was corny."
From there, Alonso got the idea for the variant covers. He selected some fitting comic books and commissioned work from Marvel's pool of artists.
"At that point, it's like an exclamation mark went over my head," Alonso said. "I took a photo of that and tweeted it. A little while later, the manager for RTJ reached out because he thought it was really funny. I just got to thinking at that point, you got so many people doing Tag The Jewels, why not Marvel do its own Tag The Jewels homage? So I thought, let's do a couple of variants. I looked at a couple of books and thought it might be fun. Howard The Duck and Deadpool were chosen. Then I picked out from a pool of artists."
Over the past two years, Marvel has created hip-hop variants paying tribute to everyone from Chance The Rapper to Masta Ace. Marvel's connection to hip-hop has also expanded to their television product, as seen in the Netflix series Luke Cage.