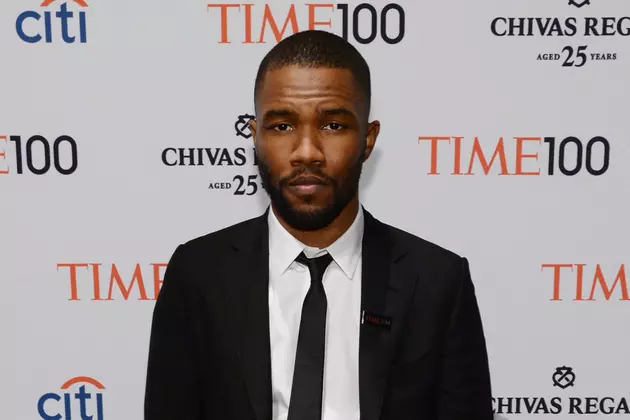 Frank Ocean Accused of Plagiarizing Art for Blonded Radio Show
Larry Busacca, Getty Images
Frank Ocean pretty much defines the phrase "creative genius," so the thought of him stealing anyone's work feels like an unthinkable one. Now it might not be. Very recently, Frank's been accused of plagiarizing artwork for his blondedRADIO Beats 1 radio show.
A little less than a week ago, one Twitter user pointed out that the art for Frank's blondedRADIO looks very similar to a poster used by Germany-based electronic acts Jesse Osborne-Lanthier and Grischa Lichtenberger for their electronic project Conversation Sur Lettres Mortes project. Lanthier used Twitter to comment on the matter, posting images of Frank's artwork along with the project's poster .
"LOL been brought to my att that Frank Ocean ripd-off Grischa Lichtenberger n I's poster that came with 'CSLM' on cosmo rhythmatic last year," Lanthier said in a tweet with two images that do share a lot of similarities. Frank has yet to comment on the matter.
Frank might be cancelling shows left and right, but he's been continually dropping fire through his Beats 1 radio show. Over the last few months, he's unveiled a track with himself, Tyler, The Creator and Jay Z called "Biking" and a track with A$AP Rocky, Playboi Carti, Lil Uzi Vert and Quavo ("Please Don't Touch My Raf").
XXL has reached out to Frank Ocean's team for comment.
See Fans' Predictions for the Hip-Hop Songs That Will Rule Summer 2017