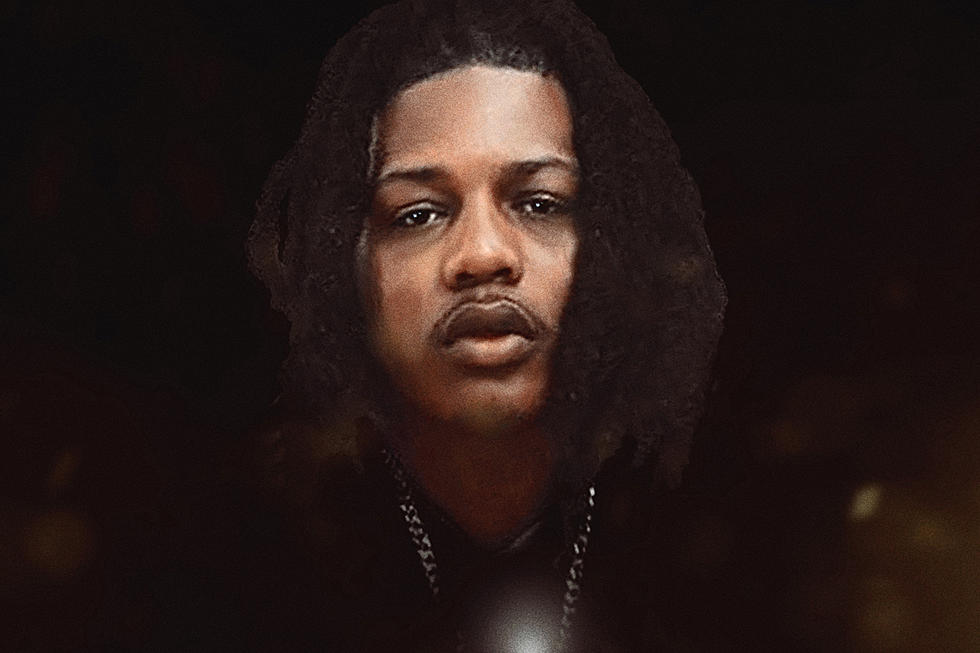 The Break Presents: FBG Duck
RECORDS, LLC
Phony beef helped FBG Duck discover he can rap. "In my grandma basement with my cousins, we [would have] little fake rap battles with each other," the Chicago rapper tells XXL with a laugh, reminiscing on memories as a 10-year-old.
Those low-pressure childhood roast sessions laid a showman's foundation for the younger Duck, a clever kid who grew into the brazen rapper behind 2017's abrasive yet catchy "Slide." The song took over his city, then blew up online, with its video hitting 23 million views. "I was very intoxicated—I had lost my brother," he says of the creation of "Slide." "Just a lot of stuff I wanted to say. I was tryna find myself. To be honest, I didn't even know that was gon' be a big hit."
Along with friends Melo and Dutchie, FBG Duck started his hip-hop crew, Fly Boy Gang, when he was 17. He's since dropped a slew of mixtapes, from 2013's Look At Me, the two-project long How Im Coming series in 2016 and 2017 and his most recent 'tape, Look At Me 2.
He also has a litany of successful videos in addition to the aforementioned "Slide," which now lives on in 2018 via an official remix with former XXL Freshman 21 Savage. His 2013 video "Right Now" is knocking on the door of 10 million views, 2015's "Running Man" has a little over 2 million and last years visual for "Gang Anthem" is almost at 3 million. Duck has accomplished plenty, and has more on the way, including his forthcoming EP Look What Happened, an album, and more videos that will surely rack up more views.
FBG Duck sat down with XXL for the latest edition of The Break.
I grew up listening to: "Jay-Z, that's my favorite rap artist! He came in the game smart, he already knew what he had planned, what he wanted to do. Then if you look at it right now, Jay-Z is one of the biggest, most successful rap artists in the world right now. That's motivation right there. Then look how strong he is right now. He's his own boss."
My style's been compared to: "Nobody, because aint nobody got my style, ain't nobody got my flow. Now look-alike wise? People be saying [Waka] Flocka, Fat Trel."
Most people don't know: "Everybody thinks I'm this tough guy and that's not necessarily true. I'm actually really quiet, humble and loyal. I love to make jokes and have a good time—I'm really a people person."
My standout records to date have been: "I got a song called 'Right Now.' It's [at] about 10 million views. It was one of the first big ones for me. It took me like 40 minutes to make 'Slide.' I was tryna see what the people would like, what I gotta do to get me a big hit."
My standout moments to date have been: "All my shows, right now when I'm doing shows and I'm selling out shows. Everything around me right now is positive. There's no negative energy around me. Plus, I'm just focused, I ain't even thinking about the negativity. I don't let nobody slow me down."
My goal in hip-hop is: "I don't wanna do nothing else but make good music, stay positive, and be great. And never go broke."
I'm going to be the next: "I'ma be the next FBG Duck! I don't see myself being nobody else. But as far as like money-wise? I'm the next Jay-Z around here, the next Dr. Dre."
See New Music Releases for June 2018