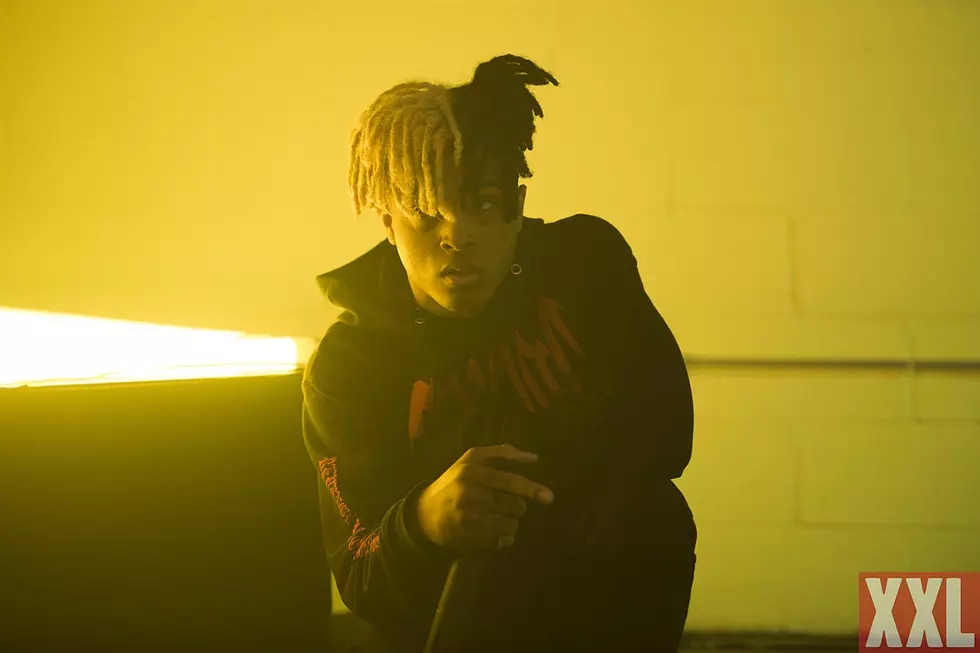 Here's Every XXXTentacion Song Released Posthumously
Lauren Gesswein for XXL
XXXTentacion's music touched a lot of people in a short amount of time. In just four years, Jahseh Onfroy released 11 solo projects and was a part of an additional four more Members Only compilations, while touching the hearts and souls of a disenfranchised and enigmatic generation in the process. Then, just like that, he was gone.
Tragically murdered on June 18, 2018, XXX was just three months removed from the release of his platinum-selling ? album and had announced new material was on the horizon. The beloved rapper's name will live on through his music.
Since XXXTentacion's death, a handful of posthumous singles have been released from the South Florida rapper's team and associates, including videos for "Sad!" and "Moonlight." The good news: There appears to be more on deck.
"We actually have nine more songs with X that are coming out," Mally Mall, who co-produced XXX's new release "Arms Around You" featuring Lil Pump, Swae Lee and Maluma, recently revealed. "One is going to go to Rihanna. There's another one that The Weeknd is possibly going to get on, right now. It's crazy, man. The kid was so talented. X was so talented that he would sound like three different artists on one song. It's crazy. It's sad because he predicted his death at 17. He thought he was gonna die."
Luckily, there will be life after death for his posthumous material. Check out all of the official song releases in the wake of XXX's death below.
"Ghost Busters"

Trippie Redd Featuring XXXTentacion, Ski Mask The Slump God and Quavo

"Voss"

Sauce Walka Featuring XXXTentacion

"Falling Down"

Lil Peep Featuring XXXTentacion

"Don't Cry"

Lil Wayne Featuring XXXTentacion

"Arms Around You"

XXXTentacion and Lil Pump Featuring Swae Lee and Maluma