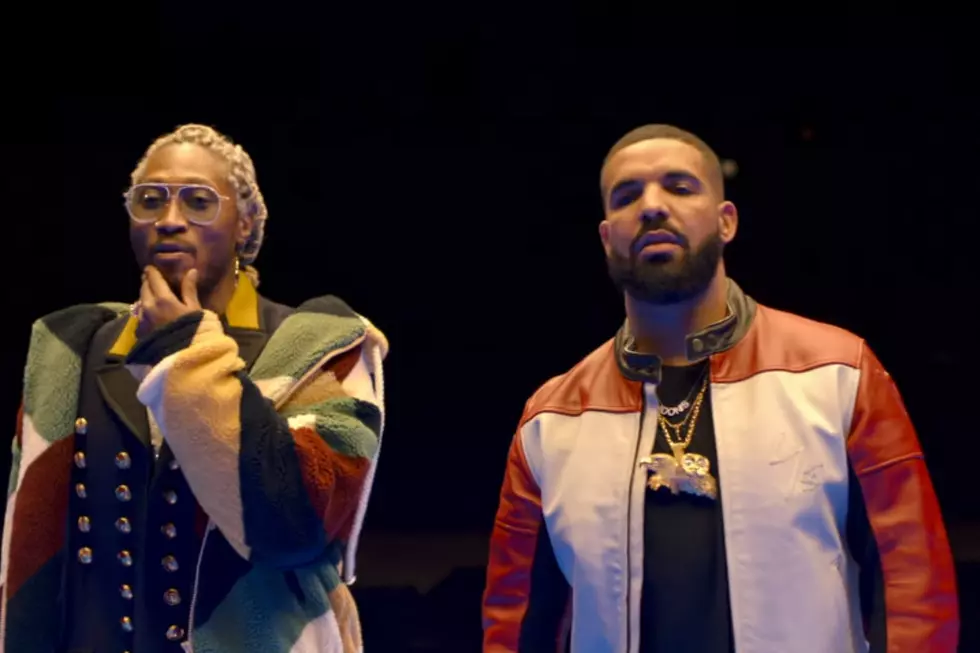 Drake and Future Drop New Song "Life Is Good": Listen
Future via YouTube
The fresh banger is produced by Ambezza, OZ and D. Hill, and has dreamy chords with a mid-tempo vibe. Both rappers spit about the life they chose and the ups, downs, lefts and rights that go with it.
"Workin' on the weekend like usual/Way off in the deep end like usual," Drake rhymes on the chorus. "Niggas swear they passed us, they doin' too much/Haven't done my taxes, I'm too turnt up/Virgil got that Patek on my wrist goin' nuts/Niggas caught me slippin' once, okay, so what?/Someone hit your block up, I'd tell you if it was us/Manor house in Rosewood, this shit too plush."
Future comes second with his own verse and accompanying chorus.
"Granny, she was standin' right there/While I catch a play on a brick, woo," he spits on the verse. "I make them lil' niggas go haywire/Taliban in this bitch, woo/I done been down bad in them trenches/Had to ride with that stick, woo/Who gave you pills? Who gave you that desert?/Pluto sent you on licks, woo."
The duo also dropped a video for the track, which is directed by Director X and shows the rappers working regular jobs such as trash men, mechanics and fast-food workers. The visual features cameos from 21 Savage, Mike Will Made-It, Lil Yachty and Big Bank Black.
Listen to the song and watch the video for Drake and Future's new collab "Life Is Good."
See 50 of the Best Hip-Hop Albums Since 2000