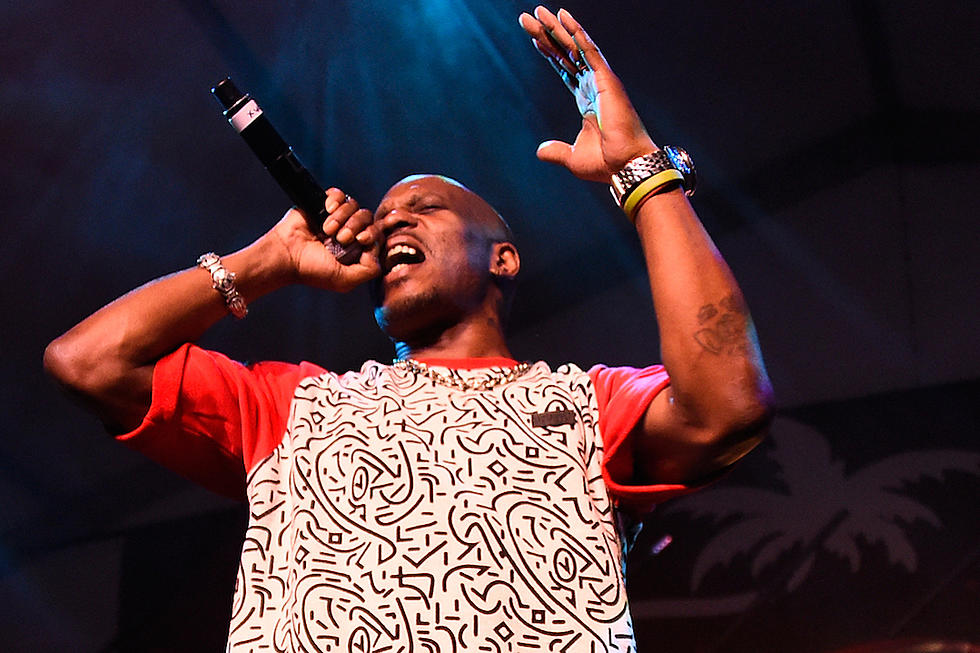 DMX Welcomes His 15th Baby Into the World
Frazer Harrison, Getty Images
DMX's family is now larger than some NBA rosters. The veteran rapper welcomed his 15th child into the world last Friday (Aug. 16). The mother of DMX's new baby boy is X's girlfriend Desiree Lindstrom. The baby's name is Exodus Simmons and he weighed six pounds, 10 ounces according to TMZ.
The "Ruff Ryders Anthem" rapper's large family tree has caused him some woes in the past. In June 2015, DMX was arrested for unpaid child support. Just a few months after being released from jail for that arrest, DMX was picked up again on charges of unpaid child support. Tashera Simmons, DMX's ex-wife and the mother of four of his children, accused the MC of missing his $10,000 a month child support payments following his prison release.
DMX would end up blaming it all on his former manager who was fired late last year. The Yonkers MC claimed the payments should have been handled by the business manager. DMX assumed Tashera Simmons was getting the payments as usual until he got arrested. The whole mess just added to the drama DMX dealt with in 2015.
2016 got off to a rough start for DMX too after he was found unconscious and rushed to a hospital in February. Things got better for Dark Man X as he started to regularly participate in notable interviews and popped up at one of the Bad Boy reunion shows. He also teamed up with his old Ruff Ryders cohort Styles P for a new song called "Still Scratching."
15 Motivational Memes Featuring Rappers