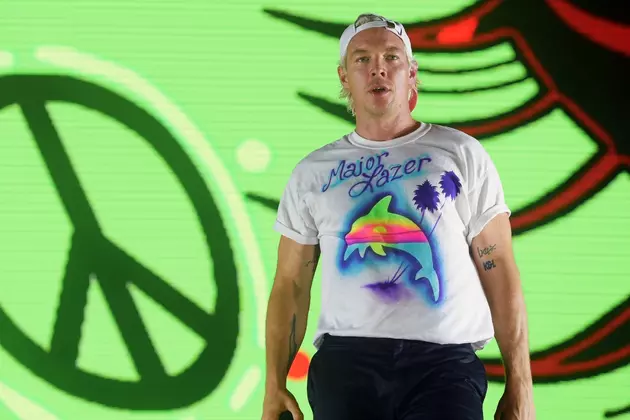 Diplo Announces EP With Starrah
Matt Winkelmeyer, Getty Images
Diplo is a very busy man. His group Major Lazer just dropped their latest project, Know No Better, but the producer/DJ has a lot more where that came from.
He recently chopped it up with Zane Lowe for Beats 1 Radio, and revealed, among other things, he is working on an EP with talented singer/songwriter, Starrah. "I did a whole EP with Starrah," he told Zane. "It's coming out on Mad Decent. I'm really happy with her. Starrah's a songwriter of course. You probably know who she is. She's written a lot of amazing records. But she's one of my favorite voices. Did like five, six songs with her."
Starrah has been making a name for herself behind the scenes as the pen behind tracks like Rihanna's "Needed Me," Travis Scott's "Pick Up the Phone," Kevin Gates' "2 Phones," Drake's "Fake Love" and Nicki Minaj's new single "No Frauds," among others.
Lo also mentions putting together a short hip-hop EP. "I'm doing like a four song...just hip-hop records I've done over the last year that didn't really fit anywhere," he said. "Post Malone has got one. Santigold [and] Lil Yachty. Desiigner did a dope ass record."
He added, "Oh my god, I got a song with D.R.A.M. It's so good."
Check out the entire interview below.
See Fans' Predictions for the Hip-Hop Songs That Will Rule Summer 2017