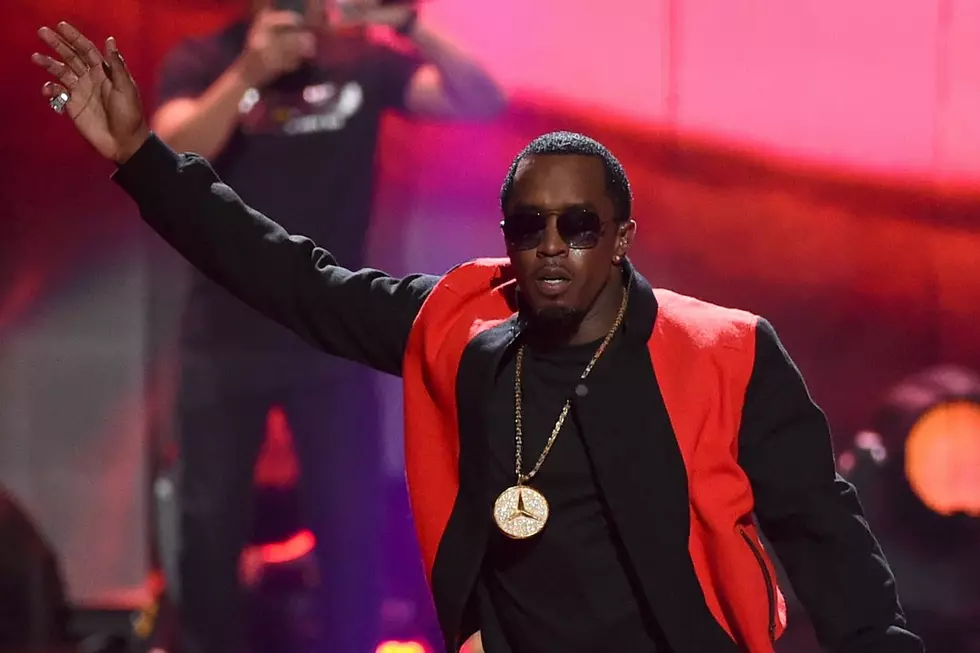 Diddy Celebrates Birthday With New, Free Album
Ethan Miller, Getty Images
Nobody knows how to celebrate quite like Diddy. The Bad Boy mogul turns 46 today and to commemorate the occasion, he plans on releasing a new, free album.
Puff took to his Instagram early today to make a special birthday announcement. "Good morning New York. Today's my birthday and I'm out here in the streets of New York. It's a celebration. I'm droppin' an album, a sonic motion picture today and it's going to be free. I'll let you know when it is. MMM. God is the greatest. Thank you."
We've been monitoring Diddy's MMM video series, unsure of how much he really had in store. The trailers showed an all-star cast of collaborators and Puffy's trademark braggadocio so something suggested major moves in the making. At a private event on last night (Nov. 3) in New York City, Puff Daddy made the big announcement. A letter from that event was given out also (see below).
The MMM album was rumored to drop at 7 a.m., but in the above video, Puff simply says that it'll drop today. The album is expected to include a music video for each song, which are all connected. While we wait on the release, a track list is available below. Check back throughout the day as we'll update with album news as it becomes available.
1. Facts
2. Harlem
3. Help Me
4. Everyday
5. Auction
6. MMM
7. All Or Nothing
8. Workin
9. You Could Be My Lover
10. Uptown
11. Money Ain't A Problem
12. Blow A Check
The Letter:
"Money Making Mitch is this fairy tale you know, about this fly nigga from Harlem that came up and he did his thing man he was shining on them, stylin on them.
Showin them how to do it.
Showin them how to get it.
Maybe he was getting in the wrong way, but you know, the fairy tale of it, is most brothers and sisters end up dead or in jail.
But check this out with this fairy tale that I created in my brain imagine if Mitch lived, survived, took those different talents and attributes and business skills and applied it to the world of business. Maned the game.
The legal game.
So this is the fairy tale man and fairy tales do come true.
Cuz we got millions of cats that's comin up with that hustlers spirit and drive they got that Mitch in them and they ain't going to fall to the waste side. They going to take those street smarts and run the world because:
The Black Man is God and NO WAY OUT 2
That's how I'ma leave it on you.
Peace."
-Puff