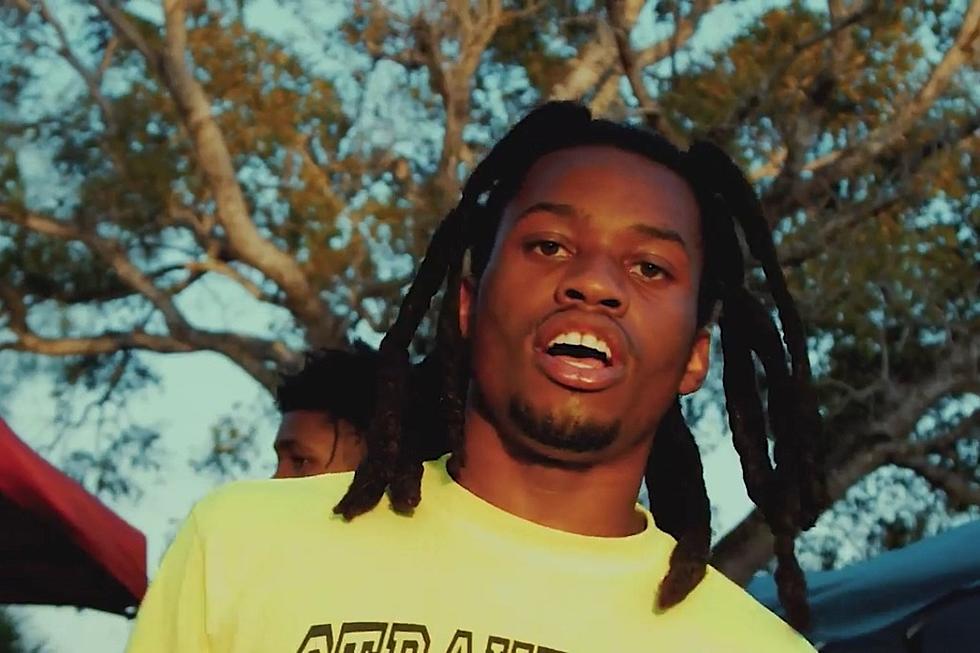 Denzel Curry Drops "Goodnight" Video With Nell and Twelve'Len
Denzel Curry via YouTube
Last October, Denzel Curry released an updated version of his Imperial album featuring two new songs. The 2016 XXL Freshman highlights one of those two tracks, the Nell and Twelve'Len-assisted "Goodnight," in a new music video directed by David Wept.
The visual shows the harsh realities of living in the hood, where children must grow up quickly. Curry aims to uplift his people while acknowledging the often tragic circumstances.
"It's ironic how it's crabs in the bucket, but I'm coming from the sea/Snapping at me, the poetry/Dead on the street cause they lost in hate/Jit wanna get his stripes, eat some Frosted Flakes/Off to say communities we have no place/Even though the real victim is who caught the case/My Golden State all about the green, Draymond/Stay away from being a convict, Akon/Come to Carol City where the fun don't end/Till a nigga get to dumping like an ex-girlfriend," Curry raps.
The Florida MC's video is just a small taste of what he has planned for 2017. Curry recently provide an update on his next album, giving fans a glimpse behind the scenes at his creative process.
"To all my supporters. I'm excited to tell you that the next album is getting closer to what it suppose to sound like," he said. "However it will take some time for me to complete it because I want to make my message is clear as day. In the meantime I will be releasing music as soon as I can… my only request is to stay tuned to what's going on."
Watch Curry's "Goodnight" video featuring Nell and Twelve'Len below.
See Behind-the-Scenes Photos of Denzel Curry at 2016 XXL Freshman Class Cover Shoot