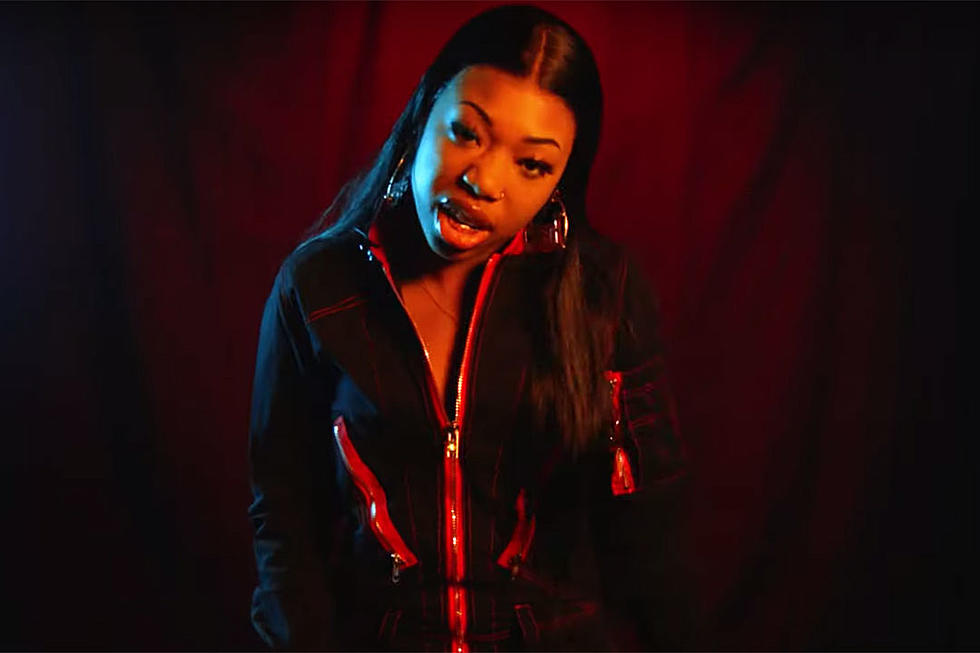 Deetranada Won't Be Counted Out in New Freestyle
XXL
A diamond in the rough, Deetranada is known to fight for her own. The fearless 18-year-old rapper, who reps for her hometown of Baltimore, Md., unearthed her passion for rapping around the tender age of 11. A few years later, at 15, she earned her runner-up spot on the third season of the Jermaine Dupri-produced reality series The Rap Game in 2017. Following her time on the popular show, Dee continued to rely on music as an outlet for expression and a tool to help fight her inner demons while further developing her knack for freestyling and going viral as a result. She's now prepared to face any challenge head on, and steps up to the plate for XXL's What I Do freestyle series.
Deetranada, the artist responsible for 2017's Adolescence Swim and this year's DEEvsEverybody!, is aware of how people perceive her, but she's out to prove her time is now. "It's a new girl on the block that's been around, but always counted out/But everything a comin' full circle just like a roundabout," she delivers.
"See, I can rap my ass off," declares Deetranada. "But unless I'm showin' ass off/Or got a pretty face, they gonna skip me just like a bad call/So fuck it, I'm selling my body for half off/And I'll be more submissive and chill it out on the back talk."
Not only is Deetranada ready to take on all competitors, she's also determined to break down barriers in hip-hop. "They already have an image of what a female rapper should look like and act like, and if you don't fit that criteria then nobody is trying to listen to you," says the artist with just under a million Instagram followers. "I'm trying to break that mold."
She's also doing that her with music. Throughout her 15-song debut, DEEvsEverybody!, the lyrical assassin, who comes equipped with the heart of a champion, displays her abilities, while also tackling heavy concepts such as depression and anxiety.
Watch as Deetranada does what she does in her freestyle video below.
See Every XXL Freshman Cover Since 2007