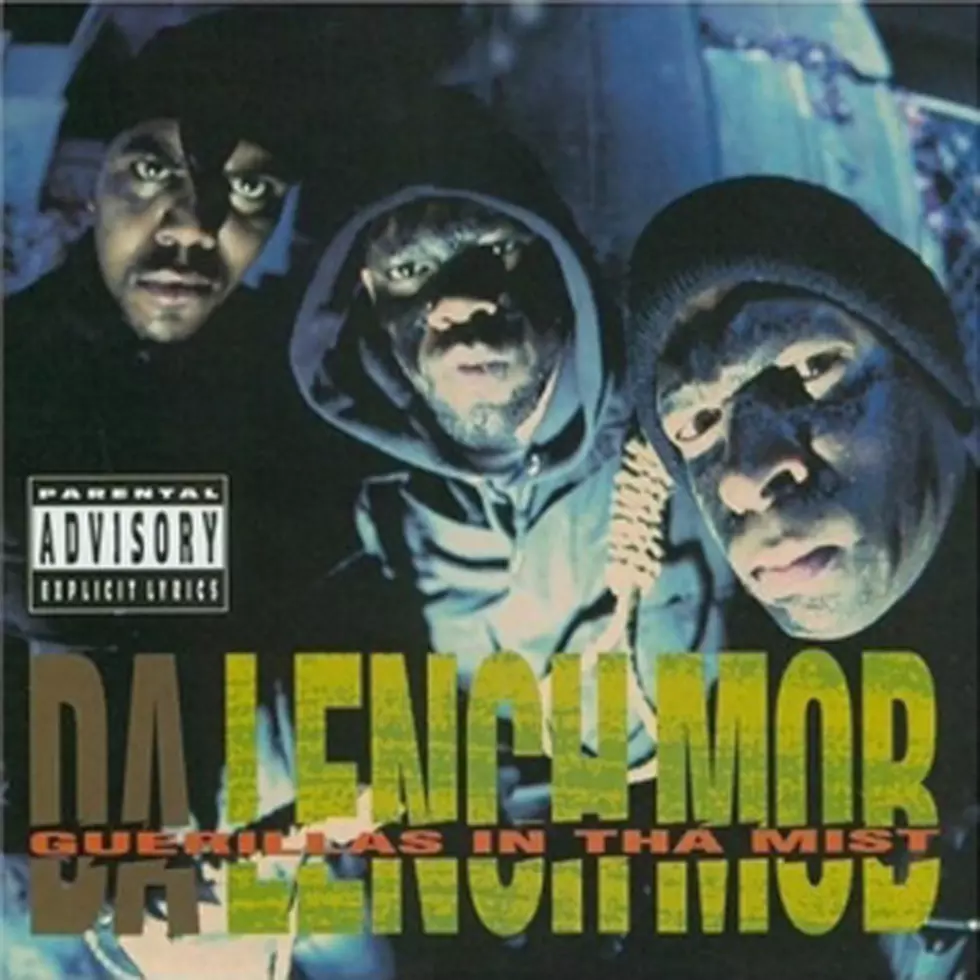 Da Lench Mob Drop 'Guerillas in tha Mist' Album: Today in Hip-Hop
Street Knowledge Records
On this day, Sept. 22, in hip-hop history...
1992: Just as it looked like the dust of N.W.A's explosive rap feud began to settle, Ice Cube's Da Lench Mob made their presence in the West Coast known in September of 1992 with their debut album Guerillas in tha Mist.
J-Dee, Shorty and T-Bone originally appeared on Cube's solo debut album, the classic AmeriKKKa's Most Wanted in 1990, but it took the crew about two years to craft their own debut. With Cube as their executive producer, the Lench Mob signees attacked the Ice Cube and Chilly Chill produced beats with unrelenting and militant-like fervor.
In the wake of the famous Rodney King police beating on March 3, 1991 and the L.A. riots that followed, the album's title and lyrical content was seen as a threat by some. J-Dee, Shorty and T-Bone rapped about mistreatment of minorities, racism police and the practices of Islam. The album was fueled by the singles "Guerillas in tha Mist" and "Freedom Got an A.K" and even though it was not an outstanding commercial success, Da Lench Mob embodied a sound of confused, urgent and angry people tired of oppression, even in the 20th century.
Here's the Ultimate Guide to Rappers With Acronyms in Their Name