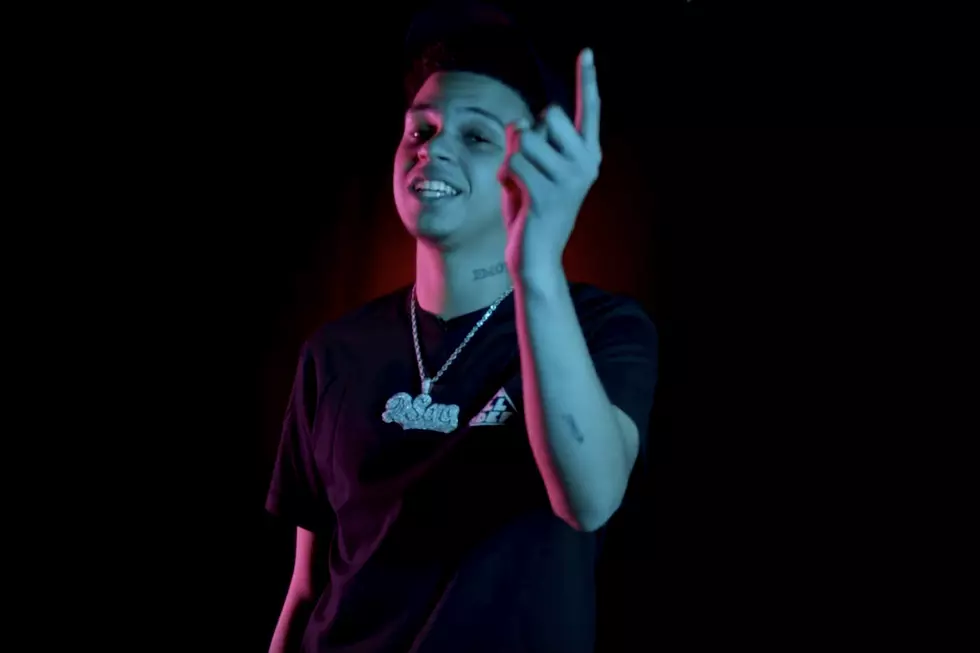 D Savage Stays 100 Until the End in New Freestyle
XXL via YouTube
D Savage isn't throwing caution to the wind these days. Aside from the Los Angeles rapper watching his back, he's been pushing his latest project, Trust No One, to the masses.
"Don't trust nobody, just don't do it," he tells XXL. "Just trust your family and that's it. Trust no one else, period."
While promoting his new album, D Savage visited the XXL office to showcase his freestyle skills, to which he delivered some lyrics from a song snippet he shared last year. The rhymer details life on the streets of Cali. The producer-turned-rapper had to be aware of enemies and protect himself at all costs.
"You niggas is goofy, not gettin' no money/I'm countin' blue hundreds, makin' niggas sick/Gucci, Chanel, she lovin' the drip/I'm in the trap house gettin' rich," he raps, reflecting on his street-hustling days. "Savage where you been?/Trappin', tryna get it in/This fuck-nigga keep on dodgin' me, so I'm gon' shoot your friend."
If you think those lyrics are hard, check out the cautionary song "Nobody's Safe" on Trust No One. "The message I'm trying to get across [on the song] is that I feel like I'm in my glow right now, I feel like I'm back with vengeance," he says. "So nobody is safe. Hide your kids, hide your wife, it's going down for real...trust no one."
Next up for the 21-year-old rapper is a mini-tour starting in September. He also wants to get back to producing.
"I started off producing, [a lot] people don't know that. D Savage, I came up with that name as a producer, but I'm a rapper now," he explains. "But what I really want to do is tap back to my roots and go back to my producing ways and hopefully...make another mixtape that's fully produced by me. I gotta do it. Why not?"
But for now, D Savage is ready to conquer the rap game. "Never fold, never bend/Stay 100 'til the end/I'ma double-cross a snake/Evil villain, no pretend," he raps in his freestyle.
Watch D Savage spit hot bars in his new freestyle below.
See the 35 Best Projects of 2019 (So Far)