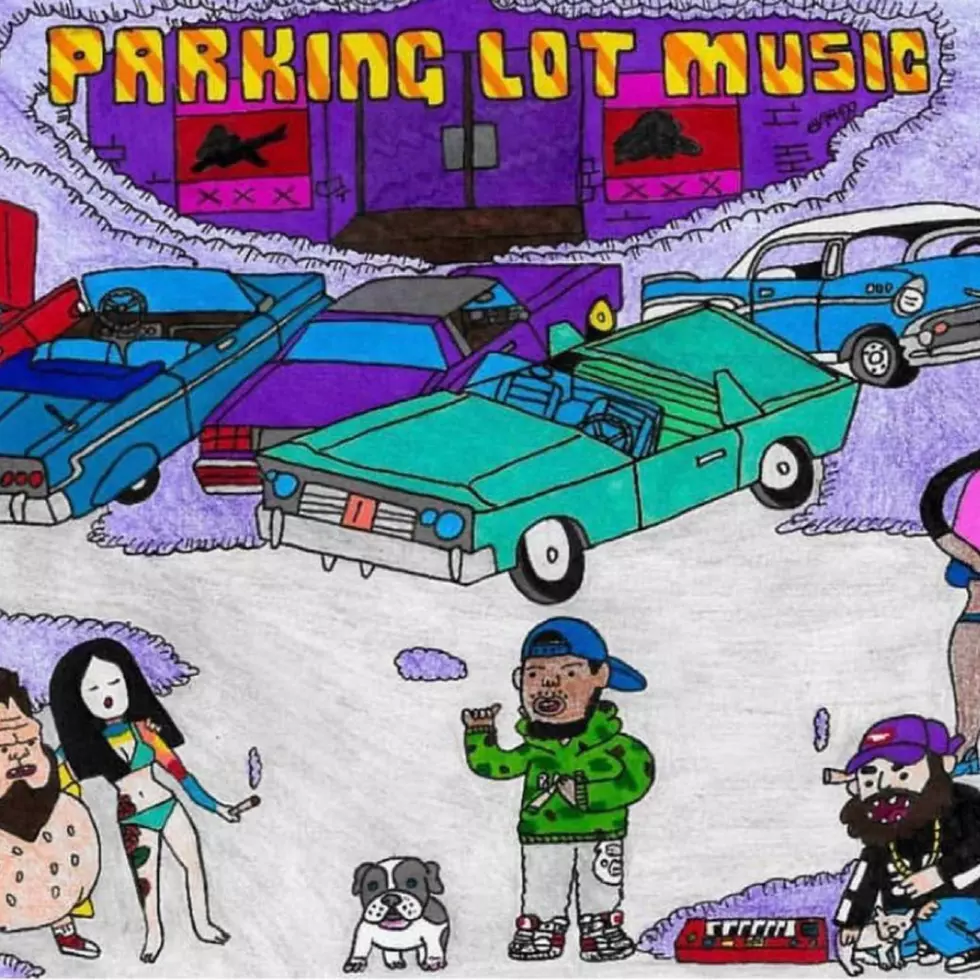 Currensy Drops New EP 'Parking Lot Music' Featuring Ty Dolla Sign, E-40 and More
Jet Life Recordings
Curren$y delivers a new EP flaunting his classic sound with Parking Lot Music, which was released on Wed., March 28. The nine-track project comes as a surprise for fans of the rapper, who only gave a brief announcement of the EP on social media before dropping it.
Parking Lot Music is light on features, with Spitta handling the majority of the project on his own. Standout track "Slide" sees appearances by E-40 and Ty Dolla $ign, and "Right Here" is assisted by Casey Veggies. The project was also produced in collaboration with Purps of 808 Mafia.
On the project's first track, "Only Concern," Curren$y demonstrates his signature flow. "Five chains on my BBC tee, look at me/I'm stunting effortlessly, pepper and season on beef/Veteran in the industry known for keeping it G/Chevy clean on D's, yeah, probably B," he raps.
The new EP comes as even more of a surprise considering Curren$y last announced that he would be releasing an album, Back at Burnie's, on March 16. However, that release date came and went without the promised album.
Aside from Parking Lot Music, Spitta has still been releasing new music. A couple months back he dropped another song, "Old Range," which didn't appear on the new project. He also teamed up with Cozz for a smooth single titled "Badu."
Stream Curren$y's latest project and check out the tracklist below.
Curren$y's Parking Lot Music Tracklist:
1. "Only Concern"
2. "Slide" (featuring E-40 and Ty Dolla $ign)
3. "Chances"
4. "Drive"
5. "Worth Living"
6. "Right Here" (featuring Casey Veggies)
7. "Drone Footage"
8. "Had to Make a Way"
9. "Fill Another Sale"

Here Are the Best Projects Released From 104 Past and Present XXL Freshmen