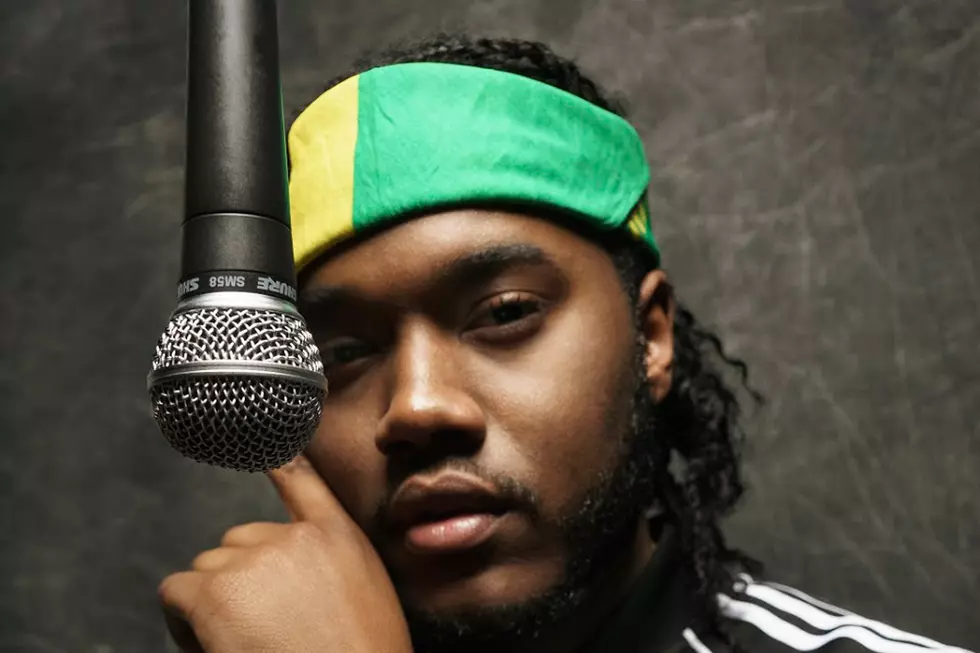 The Break Presents: Chris Matic
Sen Floyd
Relocating during high school years can be tough for any teen. That was the experience for Chris Matic when he moved from Kingston, Jamaica to the Tri-State Area at the age of 14, but making music was the bridge that made his transition seamless.
"I was able to express myself to people—not just who was directly around me [but also] communicate back home," Chris Matic, now 25, tells XXL. "It gave me a bed that I could lay in while I adjust and adapt to moving."
That hobby has turned into his livelihood. Under the tutelage of Damion "D Roc" Butler (close friend to The Notorious B.I.G.), Chris Matic is pursuing a fully mapped out career as an artist who puts thought into the words he uses, seeking respect for his lyrical talents while trying to touch as many fans as possible.
With his song "Calories" picking up momentum earlier this year, Chris recently followed up with "Extendo"—it's video premiered on BETJams in late July. Next up, he's working on a new EP.
Learn about Chris Matic's past and future in this week's edition of XXL's The Break.
Hometown: Kingston, Jamaica
I grew up listening to: "I grew up listening to everyone. But in specific order: Bob Marley, Dennis Brown, Sizzla Kalonji, I-Wayne, Nas, André 3000, Sade. I discovered Sade when I was 15 years old. My cousin put me on Sade and then from there I started to listen to Curtis Mayfield and Marvin Gaye and just a wide pool. The list goes on."
My style's been compared to: "I been compared tone-wise to Jay-Z. But it's always in a classy, complimentary way. It's nothing that's tarnishing or degrading. It's more like, "Wow, you remind me of Jay." But I bet if Jay-Z and I were in the room right now, and he played a song and I played one right after or we were rappin' or we jumped on a track, you'd be like, 'Aw naw, that's Jay-Z and thats Chris.'"
My standout records to date have been: "I don't have like a personal favorite, 'cause I create constantly. I'm always searching. The people pick your favorite song, you don't pick your favorite. [But], 'Calories' right now, definitely."
My standout moments to date have been: "Meeting D-Roc. A legend."
Most people don't know: "I don't eat meat and I don't drink....much. And people don't know I play football—you guys call it soccer. I'm brilliant at that."
I'm going to be the next: "XXL Freshman! [Laughs]"
See 7 Rappers Who Think Kendrick Lamar Is One of the Best Rappers Alive