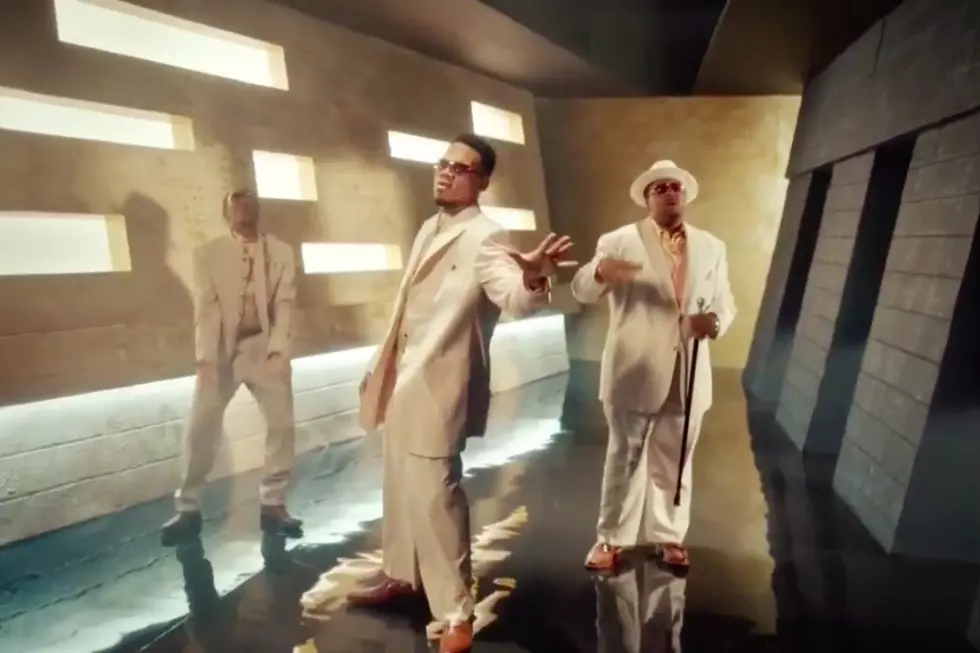 Chance The Rapper Hosts 'Saturday Night Live,' Sings "Come Back Barack" and More
NBC
In an era where cross-functionality is more en vogue—and more necessary—than ever, Chance The Rapper's got the entire package. He showcased all that makes him an entertainment dynamo by hosting and appearing in this week's episode of Saturday Night Live.
Kicking things off with his turn as an SNL-monologue deliverer, Chano flashed both some solid pipes and a knack for comedic timing by singing a song about awkward family Thanksgiving dinners. With some jokes about dealing with your not-so-PC-friendly uncle, ultra-woke cousins and oxygen-tank-using elders smoking cigarettes. Over the course of the next hour or so, Chano appeared in several skits that were just as funny as his monologue.
In the funniest skit, Chance and a couple of SNL cast members turn in a hilariously accurate parody of 1990s slow jam. Their song's called, "Come Back, Barack." Rocking some husky, golden-toned suits and traversing cliche-ridden 112-esque video sets, Chano and company croon on about missing the former U.S. president, Barack Obama. Throughout the vid, we see clips of Obama enjoying the good life as Chance and the rest of his faux-R&B groupmates gaze at old photos and reminisce on the good times with their former president as if he was a former lover. Priceless.
In another one, the Chicago-native played the part of a teen from Gotham City. In it, he's posted up with Bruce Wayne, who's admiring his own work as Batman. The thing is, The Dark Knight seems to have been hitting up Chance's part of Gotham a little harder than the rest of the city, and he makes sure to let Bruce know what he's been through. In what appears to be a parallel to perceived police brutality and the harsh defense of it, Bruce hilariously goes out of his way to justify Batman's actions.
In other skits, Chano takes on the role of a pizza delivery guy/porn star, a cartoonish Family Feud contestant, a hating old school rapper, a student enjoying career day and more. You could say he put on a clinic. He also introduced Eminem to perform "Walk on Water."
Check out the funniest bits of Chano's turn hosting SNL in the videos below.
See New Music Releases for November 2017