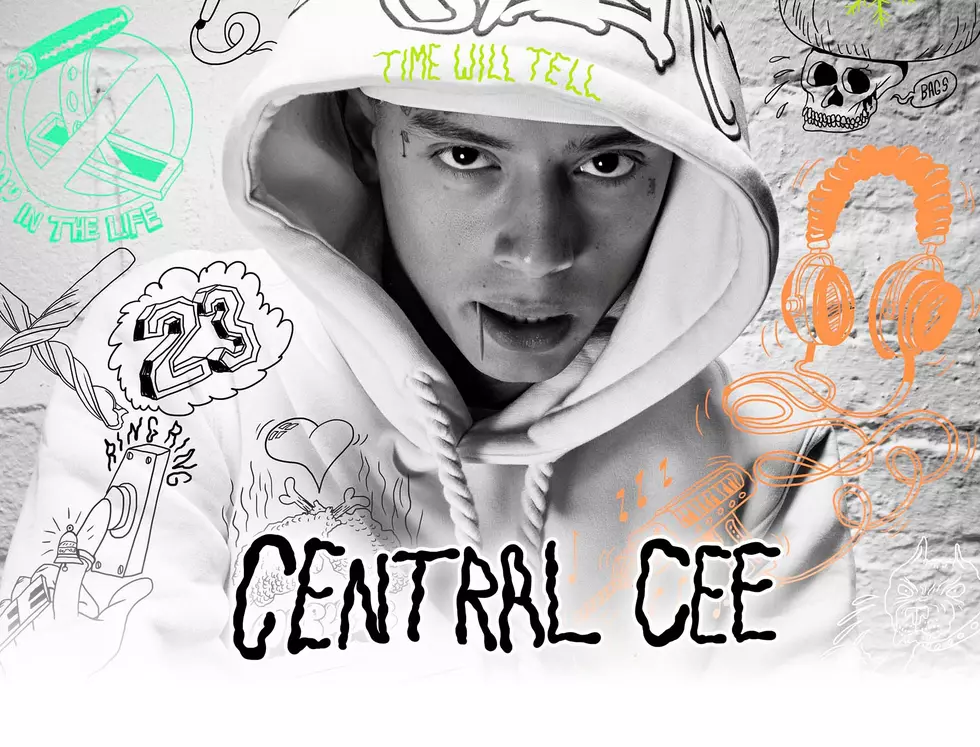 Central Cee – 2023 XXL Freshman
GOV'T NAME: Oakley Caesar-Su
AGE: 25
REPPIN': West London
INSTAGRAM: @centralcee
TIKTOK: @centralcee
NOTABLE RELEASES: Songs: "Doja," "Let Go," "Loading"; Mixtapes: Wild West, 23; EP: Split Decision with Dave; Guest Appearances: Ed Sheeran's "Bad Habits (Fumez The Engineer Remix)," Ohgeesy's "Startn Up," FKA Twigs' "Measure of a Man"
LABEL: Columbia Records
CURRENTLY WORKING ON: New music dropping this year.
WHO ELSE SHOULD BE PART OF THIS YEAR'S CLASS: "Ice Spice, 'cause she's the dope Freshman of the year. She is genuinely that."
INFLUENCED BY:


"I take influence from everybody, but it's not sonically. I don't really take influence sonically. Maybe some underground, like popular U.K. Street rap. That's like probably, sonically, what kinda influences me in a sense. Everyone just influences me in a human way, but not really in a music way.

People who influenced me 10, 12 years ago when I first started recording music, it's different to now, but like Skepta, I'll always pay a big thing to. Skepta, the whole grime scene, Jme, which is no longer even really like a thing anymore. But that was really what made me wanna rap."

AS A FRESHMAN IN HIGH SCHOOL:


"I left school. I was just a bit cool, a little bit popular. I was just chillin'. Had my girl, and just chilled. I was a calm student. I would get in a bit of trouble, but for the most part, I'd just really keep my head down.

I don't think I ever really cared about grades, like some were really bad or I didn't listen. Whatever stuck out to me, like certain subjects, if I felt like I needed to learn it, I'd listen, but didn't really listen, I'd like flip. Fortunately for me, teachers, they kinda liked me, so that's why I kinda could stay in school all the way up until I was 16. I was making music as well."
TRUTH ON BEING AN XXL FRESHMAN:
"I was probably mad young, probably like 13 when I found out about XXL Freshman. I met this guy, my friend, and he introduced me to the studio and stuff, but he didn't have the laptop, but he had all the access to music. I think he had family in America as well. So, he was all up on The Source, XXL, illRoots. We'd go on illRoots.com. He'd show me all these American blogs, WorldStar, and stuff like that. I'd mostly get it from him. If it wasn't for all of that, then I probably wouldn't know the importance of doing this [cover] maybe.
I think it's important to me to be part of Freshman 'cause I'm the first [male] U.K. rapper, I think. That's a statement to me. I kinda like making statements. Forget even opinions or the public or anything, it's just nostalgic to me. I think that's the most important thing. It's kinda like full circle. I just wanna see the cover and put it on my wall.
If I was just like an ignorant U.K. rapper who maybe wasn't tapped in from young and knew the history of the magazine, then maybe I wouldn't be interested in doing it. It's nostalgic to me.
I never really thought I had to be on the cover back then. I don't care about like them sort of accolades, to be fair. I never cared about hip-hop s**t, awards or hip-hop magazines as an artist. I used to like them as a fan, but I never really aspired for it to be for me. I just wanted money."
Watch Central Cee's 2023 XXL Freshman ABCs
Watch 2023 XXL Freshman Class Revealed
See the 2023 XXL Freshman Class