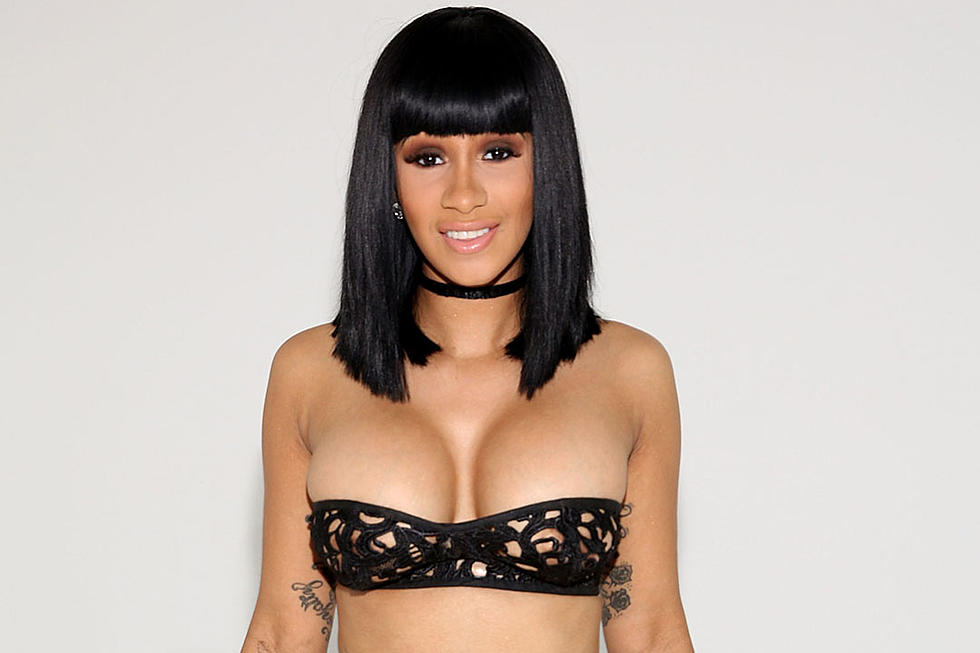 Cardi B Competes with Blac Chyna's Mom in Twerking Contest
Robin Marchant, Getty Images
Cardi B wanted to put the twerking skills of Blac Chyna's mother Tokyo Toni to the test. The Love & Hip Hop: New York star recently made an appearance with Toni at a club in Washington, D.C. While the two ladies were onstage, Cardi threw down the gauntlet and challenged Blac Cyna's mom to a twerking contest.
You can the see the results in the above video as the curvaceous women showed exactly what they're working with for all those in attendance. Tokyo Toni conceded that Cardi B won when the "Cheap Ass Weave" rapper bust out a split.
Cardi B's rise in hip-hop has been fascinating to watch. The former stripper became a reality star and parlayed that into a rap career. She told XXL that she was shocked by the positive reception of her debut mixtape, Gangsta Bitch Music Vol. 1.
"I was surprised," she said. "I was a little bit scared because you know, like, being a rapper has always been my dream so if nobody liked it, that would mean my dream is destroyed. And then there's a lot of things for example, like, I was a little nervous because I know a lot of artists that come from Love & Hip Hop or any reality show, it's hard for people to take them serious as an artist. I didn't really want to put my music out there on [the show] even though they asked me a lot of times because when it comes to things like this, I plan it out."
Cardi B's portfolio might be expanding, but the New York native confirmed she would not be leaving the reality television business as long as the checks keep coming.
See 20 Great Albums From Female Rappers Over the Years