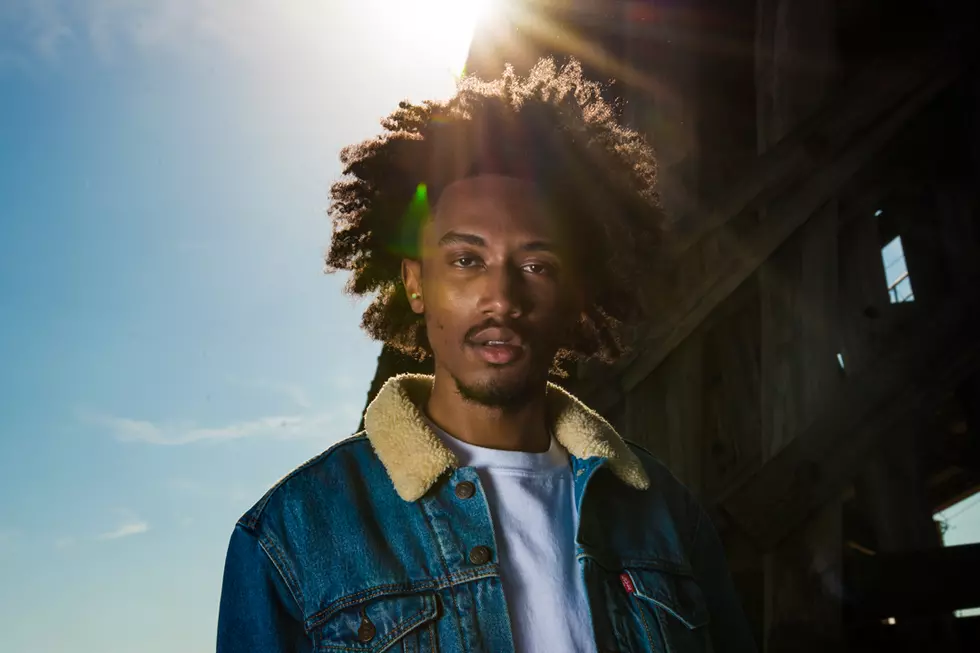 The Break Presents: Bobby Sessions
Jeremy Biggers
Bobby Sessions has a lot to say and it's often about the condition of Black America. With an elastic flow and impassioned lyrics, the 20-something Dallas native acts as a self-contained Black Lives Matter rally as he channels the anger and despair that accompany the cycle of systemic racism.
"Things don't look good if you look like me," Sessions utters on "Like Me," a cut from his soon to be released RVLTN (Chapter 1): The Divided States of AmeriKKKa EP. He continues by using symbolism and a frenzied delivery to describe the trickle down impact of cross-century Black plight.
"Five-hundred years later, no crime when they shot us/Baby mama knocked up, baby daddy locked up/Running on the block 'cause I'm getting sick of master/Where I'm from niggas ain't thinking 'bout a masters," he raps on the song.
At the time of the track's release, Sessions took to Instagram to explain that it was the tragic death of his cousin James Harper, who was shot and killed by Texas law enforcement in 2012, that inspired the tune. Speaking with XXL, Sessions, a Def Jam signee who has previously released projects like LOA (Law Of Attraction) and Grateful, said the death of his cousin affected his approach to life while also guiding the direction of his music.
"It's a reminder that you don't have any time to waste," Sessions tells XXL. "You have to do whatever your heart desires. Since that happened to him, I know that can happen to me or anybody else that looks like me. It's a reminder that I have a responsibility to speak about that issue."
Like many rappers, Sessions' rap career began with poetry. He started rapping after impressing his fellow University of North Texas students at a gazebo poetry session back in 2010. He says he penned his first official rap verse on Nov. 16 of that same year. Now, on the eve of the release of RVLTN (Chapter 1): The Divided States of AmeriKKKa EP, he's looking to take his message global.
Get to know Bobby Sessions in this week's edition of The Break.
I grew up listening to: "Jay-Z, Kanye West, Tupac, Pharrell."
People compare my style to: "I feel like I'm gonna keep it going if I say it: Em. Kendrick [Lamar], Tupac, N.W.A and Chuck D."
Most people don't know: "I love Family Feud. I'm not even playing. That's my shit."
I'm going to blow up because: "Because nobody can be Bobby Sessions better than me."
My standout moment to date: "Signing with Def Jam. The Killer Mike feature stands out because what he represents to our community, the work he's been putting in and how vocal he is about issues. I've been listening to Killer Mike forever, so to get him on a record meant the world to me. And to witness him go into the studio and put together that verse—he didn't write down anything. He wrote the whole thing in his head. And I saw him do it on the spot in between doing the interview and performing in an arena. That's something I'll never forget. I've never seen anything like that."
My goal in hip-hop is: "I have several. One of them is when we look at the greatest that ever did it, I wanna make sure that my name is mentioned. And then two, I want to use music as a tool to shed light on a bunch of issues that have been swept under the rug. Particularly the ones affecting the African-American community."
I'm going to be the next: "Legend."
See 12 Rappers Who Have Deleted Their Social Media Accounts