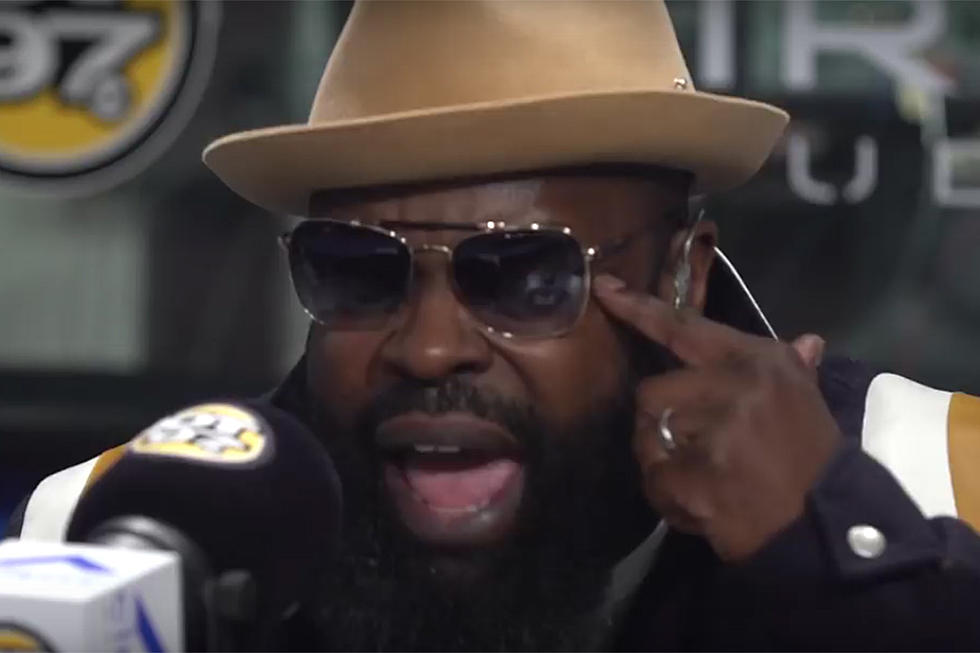 Black Thought Spits a Fire Freestyle for Funkmaster Flex
HOT 97 via YouTube
Black Thought is already one of the most respected MCs in the game, and now the rapper is coming to take the crown for the best Funkmaster Flex freestyle of 2017.
Stopping by the Hot 97 DJ's radio show, The Roots' MC spit a 10-minute freestyle proving why he's one of the best. Rapping over the classic Mobb Deep beat "The Learning (Burn)," Black Thought spits, "Somebody said the price tag was on a rapper's head/So we gon' see a nice bag, when a rapper dead."
The Philly MC continues, "Yo, the game went they own route/I can't explain what these lame kids is talkin' 'bout/Or how they fit own fit into their whole mouth/I put a couple bodies in a brown bag, then I'm on route."
Thought also commented on his freestyle, tweeting, "That verse was just what I had to say at the moment lol."
Earlier this year, XXL caught up with Black Thought, who discussed The Roots' next album, End Game. "Last October, we had a writers' retreat at Electric Lady Studios in New York City for about a week or so and within that time we got about a good deal of the groundwork of what's to come for the record, End Game," he said. "I've been working, writing and recording on it since then."
Serving as the group's 12th album, End Game will also be the crew's first project since the passing of Richard Nichols, their longtime manager. "We're coming into our own in a different way," added Black Thought. "This is going to be our first record since the untimely passing of our long-term mentor and manager and executive producer Richard Nichols so this record is going to be a testimonials to The Roots' creative power."
Check out Black Thought's one-take freestyle below.
See New Music Releases for December 2017