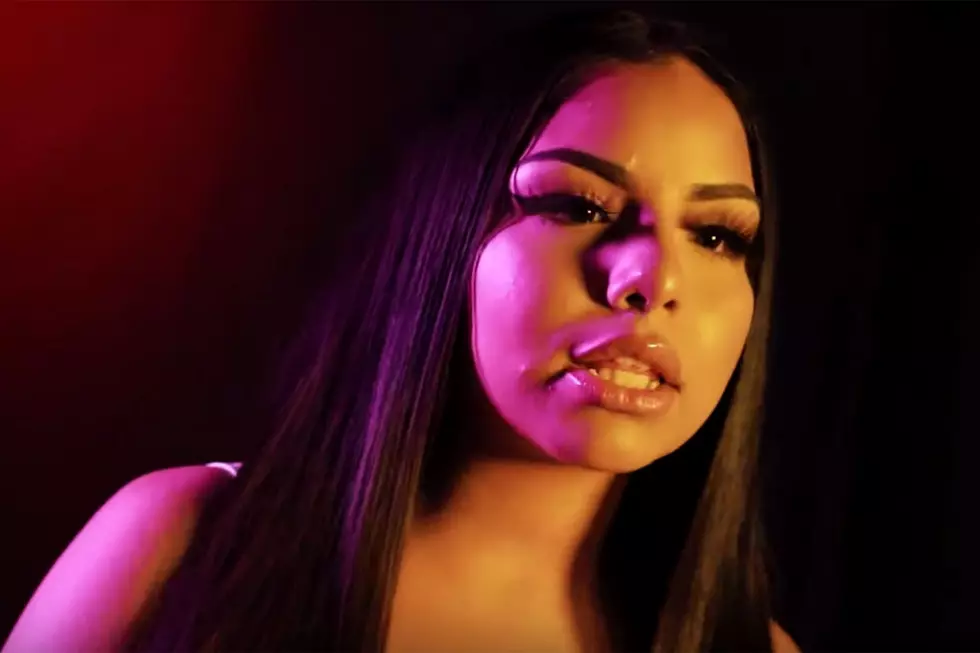 Blaatina Flexes Her Country Grammar in New Freestyle
XXL
In 2019, there's been a new wave of women within hip-hop, making plenty of noise in their own unique ways. Clayton County, Ga. native Blaatina separated herself from the rest by leaning into a grittier style, mixing her street ties into her music.
The 20-year-old rapper began taking music more seriously last year, and things have picked up very quickly. With the 2018 track "I Can" inching towards five million YouTube views, along with "No Rap Kap" also blowing up around the same time, it's clear Blaatina is on to something. Her latest song is the crawling, key-driven "Watch Out" featuring NLE Choppa. She's also hashing out her debut project, which is co-produced by Pyrex Whippa, who also whipped up DaBaby's "Pony." As she preps her new release, Blaatina set some time aside to come talk about her career and drop some bars for XXL's What I Do series.
Her first few bars are all about her hometown. "Clayton County, real Southside shit/He love my country grammar, real Southside bitch," Blaatina spits. "I'm gon' pull up to wherever, sneak in all my sticks/Get it poppin' with whoever, I ain't scared of no bitch." She also shares her mindset for success: "You wanna live this life, you gotta tell 'em what you"ll do/I only keep it real 'cause there ain't nothin' else to do."
When Blaatina decided rap would be her career focus, she had one of her most important family members in her corner. "My mama, she's a very big supporter," Blaatina shares. "So, when I told her I wanted to do it seriously, she gave her green light."
The Down South rapper believes in her talent and thinks she's one step away from her big hit. "I know this is for me," Blaatina affirms. "I know that any given moment, one song, that's all it takes. I'm taking off." That time may come sooner than later.
Watch Blaatina deliver a new freestyle in XXL's What I Do series below.
See 15 of Hip-Hop's Weirdest Album Titles