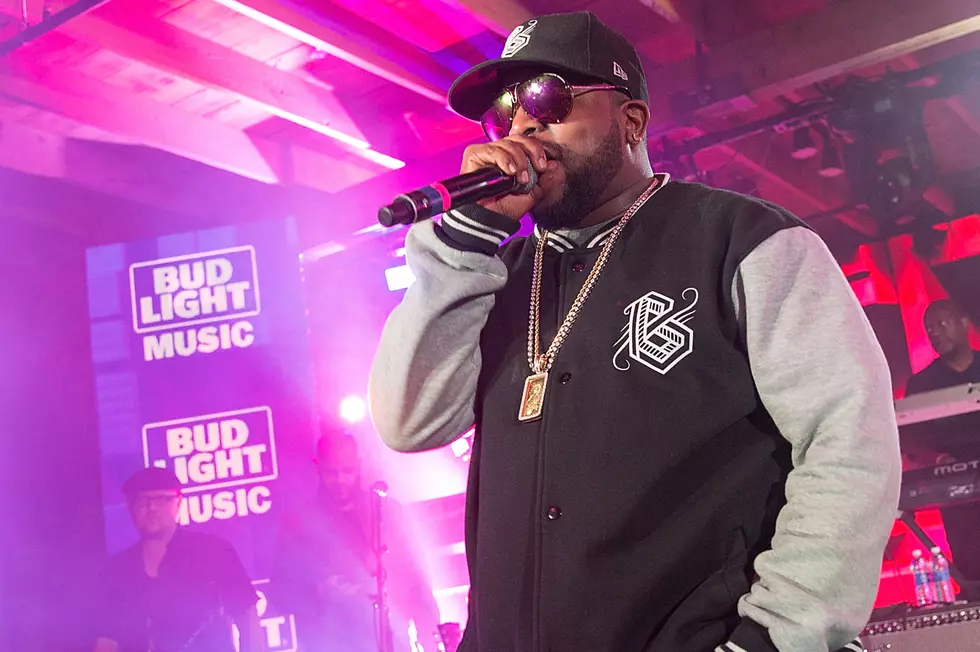 Big Boi Is Selling Dog Shampoo
Rick Kern, Getty Images
Big Boi is here to help all the dog owners. The OutKast member has teamed up with pet product entrepeneur Bobbi Panter to release a new dog shampoo. The new business venture makes sense. Big Boi co-owns Atlanta's Pitfall Kennel, which specializes in breeding American Bullies, English Bulldogs and French Bulldogs.
"I was fascinated by Big Boi's love and passion for his pets and eager to learn more about this world of dogs that I didn't't know much about," Bobbi Panter said. "I was anxious to see what these breeds were all about and as I suspected, they are adorable, affectionate and lovable too. I fell in love with them all!"
After meeting with Bobbi Panter, Big Boi knew she was the right person to help him market and sell this new dog shampoo.
"Once I saw how great Bobbi's products are and how passionate she is about her pets and helping other animals, I knew I wanted to partner with her and get these products in even more dog owner's hands," Big Boi said. "I look forward to the possibilities ahead for us!"
You can purchase the Big Boi and Bobbi dog shampoo right now from their online store. The brand is selling six different types of shampoo. Perhaps this product will help Big Boi fund the collaboration album with fellow Dungeon Family member Killer Mike.
11 Hip-Hop Joint Projects That Need to Drop Before 2016 Ends