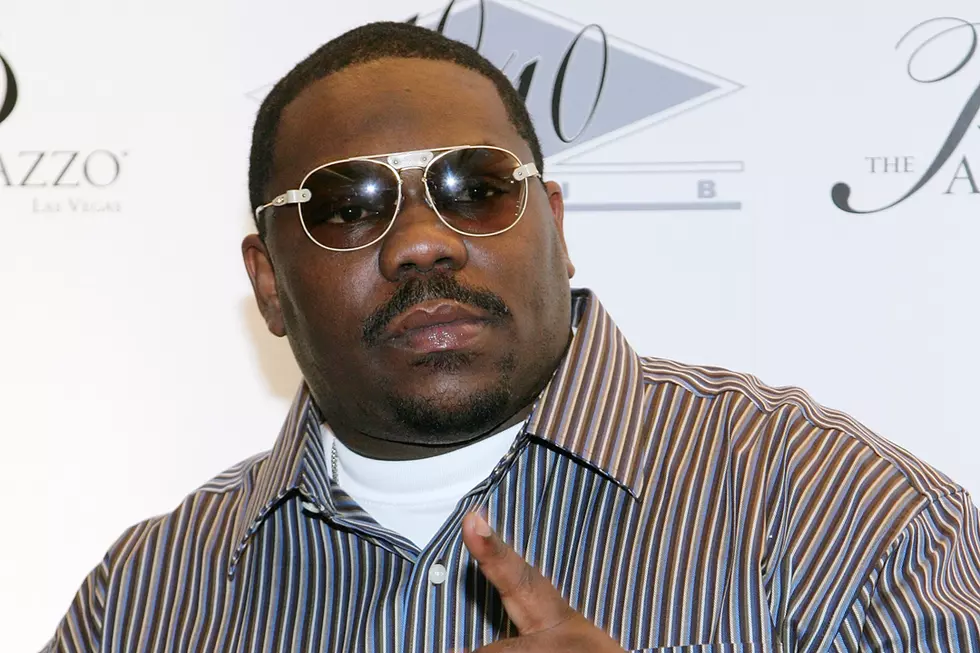 Beanie Sigel and Turk to Perform at Shawty Lo Memorial Concert
Ethan Miller, Getty Images
Beanie Sigel and Turk will perform at a Shawty Lo memorial concert on Thursday (Sept. 22). TMZ reports that a tribute concert Shawty Lo planned for his father will be turned into a memorial for the rapper who died Wednesday (Sept. 21).
Shawty Lo canceled many of his scheduled shows following his father's heart attack on Sept. 6. But the D4L Records founder was set to return to the stage at Club Oxygen in Baltimore on Thursday. Now, Shawty Lo's manager Johnnie Cabbell says the show will be a celebration of the late rapper's life.
The sudden death of Shawty Lo has rocked the hip-hop community. The "Dey Know" MC was killed in a car crash which occured around 2:20 a.m. this morning. Shawty Lo's 2016 Audi crashed over a guardrail, hit several trees and caught fire at the Cascade Road exit on the southbound I-285 in Atlanta. The rapper died at the scene after being ejected from the vehicle. Two others survived and were taken to the hospital.
Shawty Lo's death has affected many people, but it has been particularly painful for his family and fellow D4L members. Fabo, the breakout star of D4L, told XXL he would not be in the rap game without Shawty Lo.
"Shawty Lo was the one that put us in the studio," Fabo said. "All of us were street cats from three different neighborhoods. He told us that we could be something. He built the studio and did everything. He had a vision and he believed in us. When he was in jail, this dude called home and cursed us out so much about being in the studio on time still."
10 Rappers With Hidden Talents