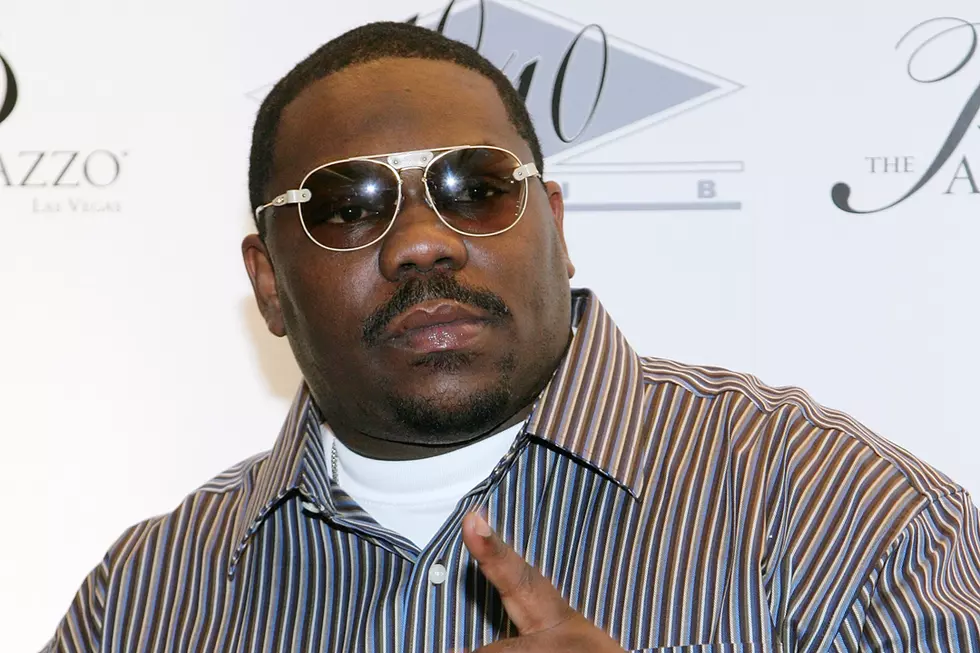 Beanie Sigel Thinks Meek Mill Started Beef With Drake Over Nicki Minaj
Ethan Miller, Getty Images
"Drake don't gotta live by the rules we live by, or [the rules] you claim to live by. He's not a street nigga," says Beans at the start of the clip. "He's not from the streets, so he don't gotta live by that code. You can't look at that man in a different light because he got armed security or whoever he got. He's the fucking biggest thing in music, nigga! A pop star. Who cares if he not writing that shit? That nigga saying some shit. I don't give a fuck. It's not taking away from your money or any of that."
"So what's the real reason why [Meek] was mad at Drake?" asks Beans. "In my point of view? You was laying in the bed one night, you rolled over and you looked at her and you asked her, 'You fuck that nigga?' And she ain't answer you in the way you wanted to."
Beanie's been caught in the middle of the Game and Meek beef after hopping on Meek's "OOOUUU" diss before he heard Game's initial record "92 Bars." Beanie and Game apparently spoke and patched things up, and Beanie went on Baltimore radio and said he helped the Dreamchasers with their diss. That pissed a couple people off, and last Friday night somebody from the DC camp sucker punched Sigel at the Bad Boy Reunion show.
Listen to Beanie's entire interview with Taxstone below starting at the 24:30 mark.
Nipsey Hussle Criticizes The Game and Meek Mill for Beefing