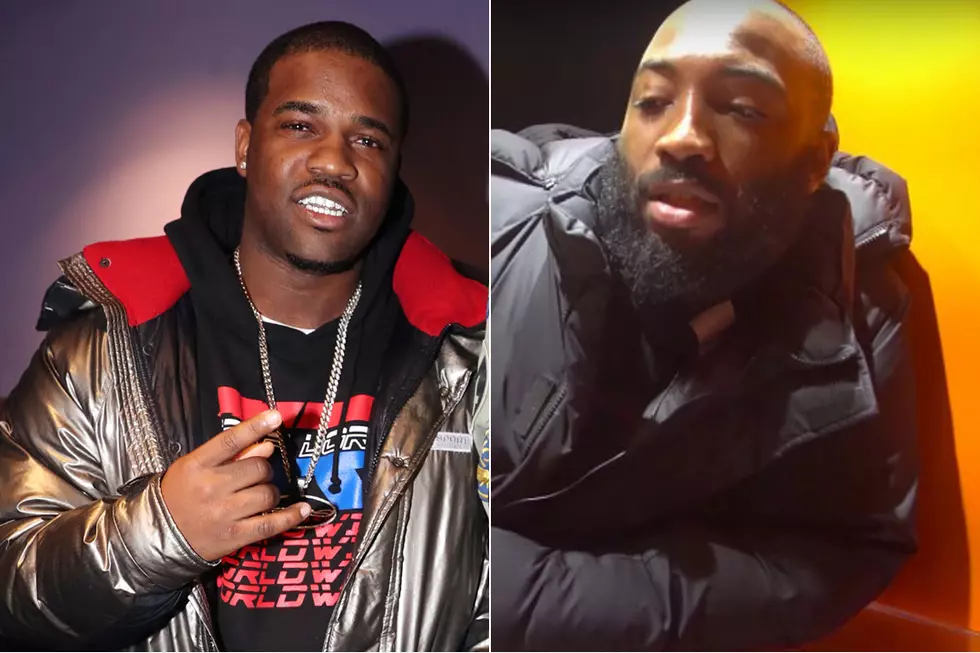 ASAP Ferg Says Sexual Assault Allegations Against ASAP Bari Are Not a Good Look
Johnny Nunez, Getty Images/High Snobiety via YouTube
Another A$AP Mob member has denounced the actions of A$AP Bari. During a press stop at Power 105's The Breakfast Club this week to promote his newest project, Still Striving, A$AP Ferg was asked to give his opinion about the sexual assault accusations surrounding Bari.
Breakfast Club host Charlamagne Tha God asked about Bari and the Hood Pope answered him head-on. Ferg said Bari is "still a part of A$AP Mob, but we had to kinda sit him down for a second. We don't condone that kind of behavior." Ferg later said "it's fucked up, it's a fucked up thing. I don't condone that shit."
Back in July, a video surfaced online of the VLONE designer and A$AP Mob co-founder appearing to order an unidentified woman to perform oral sex on him. The woman, visibly upset, can be heard pleading with Bari to stop and quickly runs out of frame. Bari responded to the video after it went viral in a series of since-deleted tweets, claiming that the video was fake. A day later, Bari issued an official response via Billboard, stating the conflict with the woman in the video had been settled and admitting he was disappointed in himself.
"We have resolved this issue amicably among all parties as adults. We were friends before this and will remain friends afterwards," he wrote.
The backlash of the video clip was swift and immediate. First, A$AP Rocky called Bari a "bitch" while onstage at Agenda. Agreeing with Rocky, Ferg told the Breakfast Club, "He had it coming to him. It's a bitch move." A few days later, Mob affiliate and AWGE signee Playboi Carti called out Bari while performing onstage. Carti didn't so much as disown Bari (Carti still referred to him as his "brother") but said, "I don't support none of that rape shit." Two weeks after the video leaked, Nike, who was in the process of collaborating with Bari on a clothing line, officially severed ties with him.
Check out Ferg's thoughts on the A$AP Bari drama at the seven-minute mark of the interview below.
See New Music Releases for August 2017