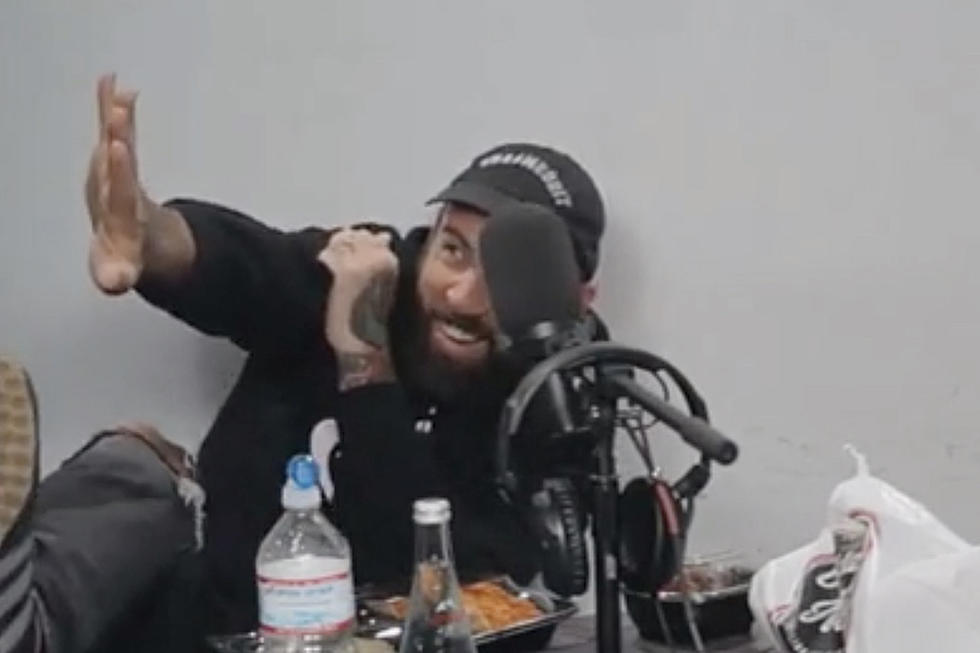 Adam22 Says Attempted Robbery Wasn't Fake, Police Charge Intruder
Streamlabs
Adam22, who is the host and creator of the popular No Jumper podcast, is denying claims that the foiled robbery that happened during his livestream on Sunday night (March 17) was fake.
On Wednesday (March 20), the podcaster jumped onto his Twitter page and retweeted XXL's story about the fake weapon used in the robbery. In a quote of the XXL story, Adam says people would be wrong to take the story's headline to mean the attempted robbery was a fake one.
"Anyone who reads this title and thinks we faked this... stop. The dude is being charged. He also got kicked in the face 40 times. We thought it was a real gun. I would never fake something this serious. But hey believe what you want," he tweeted.
Backing Adam up was Juice Wrld. "I saw the actual security camera footage y'all ain't see mfs really ran up on bro, uncle Adam too old fa cloutchasing glad you safe brother miss you bitch," Juice wrote.
The L.A. County District Attorney's office has charged the suspect, David Tran, with one count of attempted second-degree robbery. He's still in jail and being held on $100,000 bond, according to a report TMZ published Wednesday afternoon (March 20).
As we previously reported, Adam22 (born name Adam Grandmaison) had a gun pointed in his face while he was livestreaming his show. The would-be robber yelled, "Give me all your fucking money, right now!" before a scuffle ensues. Moments later, he told the viewers on his stream that the gunman was knocked out cold. Subsequently, the police were called and the suspect was arrested.
Check out Adam22 and Juice Wrld's tweets and watch the robbery attempt unfold on Adam's No Jumper podcast below.
See 12 Rappers Who Have Deleted Their Social Media Accounts