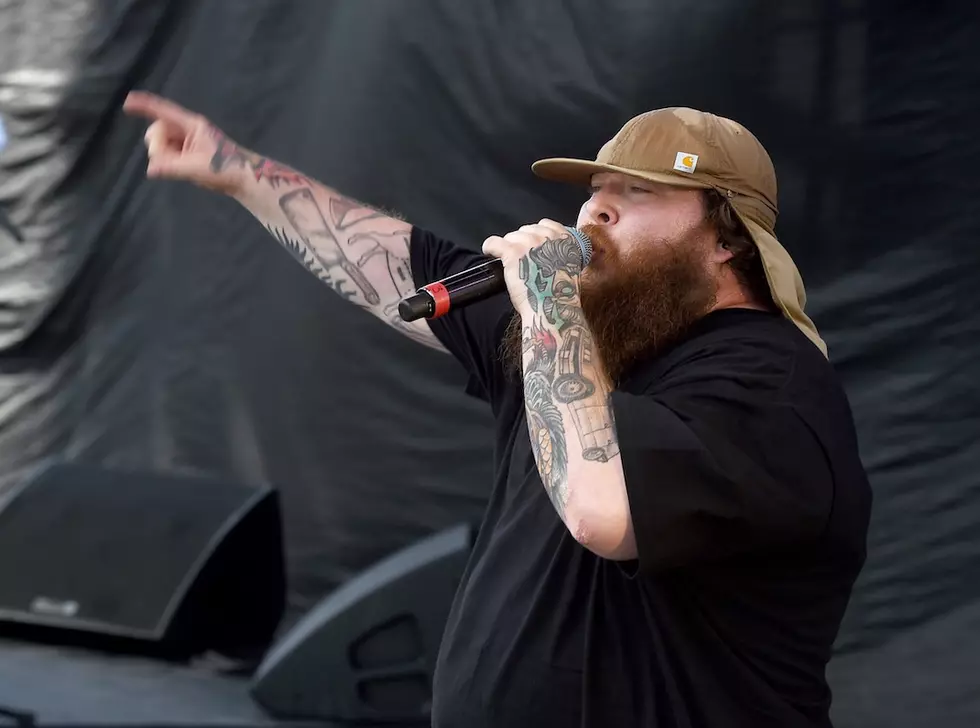 Action Bronson's "F*ck, That's Delicious" Makes Its Television Debut in March
Getty Images
No longer content to confine his charisma and move star looks to laptop screens, Action Bronson's food series is coming to television. On Sunday (Jan. 10), the Queens rapper tweeted that his popular Vice-furnished web series, Fuck, That's Delicious, will be making its TV debut March 3 on Viceland.
The link Bronson included in the tweet is to the YouTube archives for the web-based version of the show; the 15 existing clips follow the Mr. Wonderful star around the world as he eats the local cuisine and talks with food suppliers, chefs and other restaurant-goers. He recently rolled out the second season's premiere, which finds him deep in the world of truffle dishes at a variety of fine restaurants.
Bronson, a former chef himself, has long worked hilariously specific, often lavish food references into his recorded work. He started to build a national profile in 2011, with the albums Dr. Lecter and Well-Done (the latter a full-length collaboration with Statik Selektah).
The following year, the first installment of his Blue Chips mixtape series made him a star, at least among Internet-literate rap fans. His absurdist, reference-heavy lyrics paired with Party Supplies' YouTube-sourced samples to make for one of the most distinct, most decidedly New York releases of the year. His major label debut album, Mr. Wonderful, was issued last March through Vice's partnership with Atlantic. A third installment of Blue Chips is expected to be released some time in the coming year.
See New Music Releases for January 2016