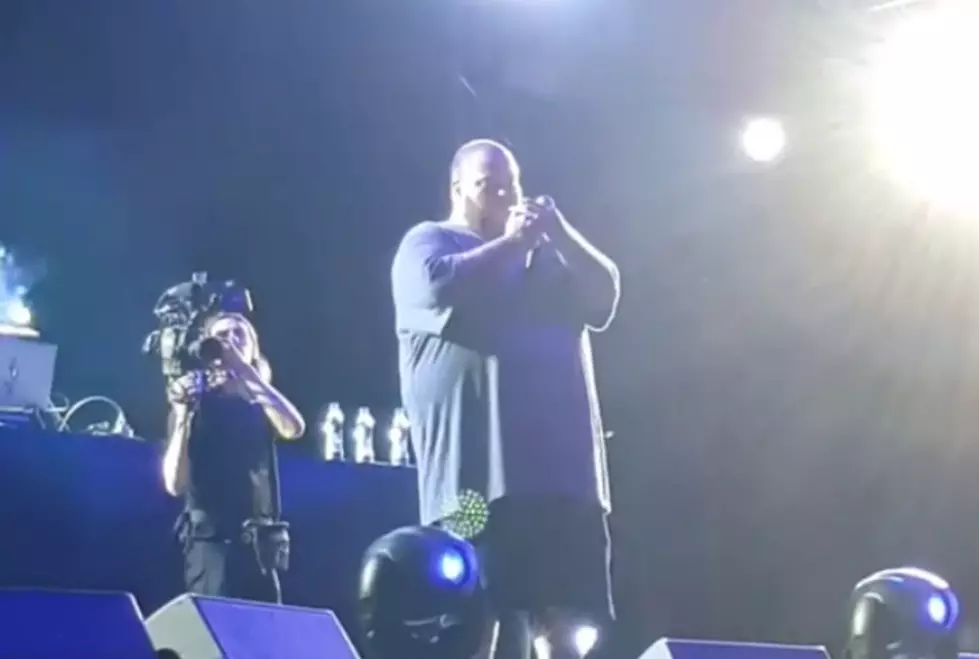 Action Bronson Arrested for Smoking Weed During Festival Performance in Kosovo
magazinashqip via Instagram
Action Bronson's performance at the 2018 Sunny Hill Festival in Kosovo, on Saturday night (Aug. 11), ended with him in handcuffs.
Bronson was the only American rap act to perform at the big showcase. Video from the festival shows the rapper sparking up a large joint prior to a performance of his Mr. Wonderful track, "Terry." According to TMZ, the Queens MC was arrested moments after he stepped off the stage. He was booked and has since been released, according to a police spokesperson.
Action has been busy touring and dabbling in his culinary ventures. He is also currently working on his upcoming project, White Bronco. He revealed details about the upcoming release when speaking with XXL in June. "White Bronco is coming," he confirmed. "Right now I'm mixing, I'm doing all types if things to fix it. Make it real, real tight, but it's coming. It should be here within the next couple of months."
It sounds like the release will either be a solo project or only include those in his inner circle like Mayhem Lauren and The Alchemist. "I don't fucking care about features man. Nobody hits me up to do things," he added. "I'm like a fucking hermit crab, honestly. I'm sure people want to do things and I'm sure I want to do things with people, but it's just one of those things I gotta just work. I don't have no time to fucking deal with anybody else's shit. I have enough of my own mental baggage to deal with to be able to make and create art, so I just have to deal with me."
Check out a brief clip from Action's Kosovo show below.
See 33 Rappers With Wild Neck Tattoos