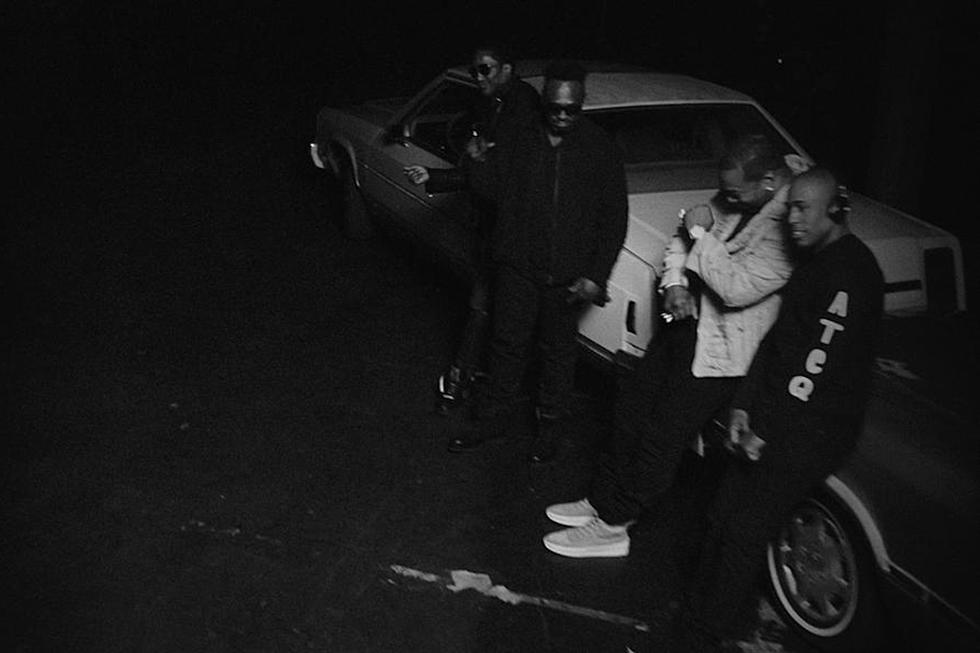 A Tribe Called Quest Release "Dis Generation" Video
VEVO
A few weeks ago, the hip-hop world reflected on the life of Phife Dawg on the one-year anniversary of his death. Phife may be gone, but he's far from forgotten as A Tribe Called Quest keep him on fans' minds with the release of their "Dis Generation" music video.
Tribe revisit their comeback album We Got It From Here… Thank You 4 Your Service to provide visuals for "Dis Generation" with the help of Atlanta director Hiro Murai. The constant movement of the video pairs up well with the energy of the track, which sees the group trading rhymes in classic fashion.
"Handle rocks with the capital G, ball on the beat/Status, Chris Paul and John Wall in the league/Grabbing mics till the knuckles would bleed/Cause I believe/The potent that I'm quoting will have you geeked like speed//If rationale is naturale or a weave/It's all edges and peas/Setting press, we on a permanent steez/I'm in a world where my princess is Leia/And she's feeling my Vader/And my lure grows greater and greater/Chem trails, dropping poisonous vapors/Have you shaking like Gator/Been trill, nigga, process the data," Q-Tip and Phife spit on the back and forth verse.
Tribe's long awaited return meant a lot to so many people. It even convinced comedian Dave Chappelle to host Saturday Night Live.
"When Q-Tip decided to do the show, he said he wanted me to host," Chappelle said in an interview with CBS News. "We had talked about it before, but he was very emphatic. He was like, 'Dave, this is the last Tribe album ever,' and that was really the tipping point."
Watch A Tribe Called Quest's "Dis Generation" video below.
10 Critically-Acclaimed Books Rappers Live By