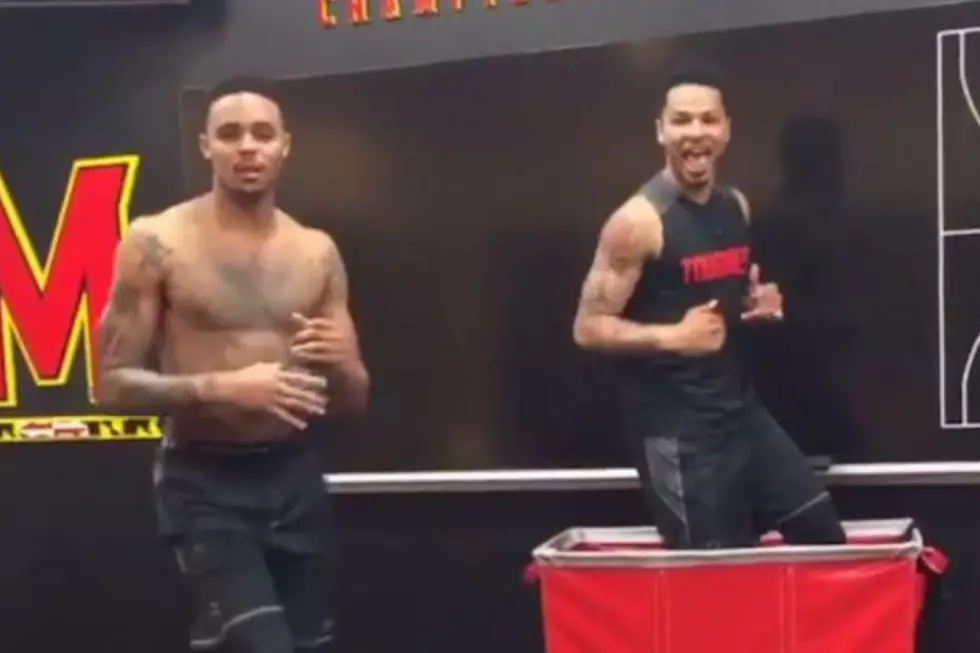 5 Hip-Hop Acts Doing The Running Man Challenge
Instagram
The Running Man Challenge is sweeping the nation by storm and everyday there's a new celebrity that pops up out of nowhere doing the latest dance craze. As world becomes more familiar with the challenge, some of hip-hop's best in the game have decided to jump on the trend and offer their own versions of the Running Man.
Created by two basketball students from the University of Maryland, Jared Nickens and Jaylen Brantley, The Running Man Challenge consists of people doing what is being called the 2016 running man to the sounds of Ghost Town DJs' 1996 hit smash, "My Boo." With sports athletes becoming the first celebrities to really pick up on the dance, we've now seen a batch of entertainers show off their best running man skills for the 'Gram. From the hip-hop side of things, Chicago MC, Chance The Rapper can be credited as the first rapper to participate in the challenge. Shortly after Chance's video surfaced, fellow Chicago MC King Louie followed up with his own version of the Running Man.
Now that a few more rappers have been spotted doing the dance craze, XXL highlights the four hip-hop acts who have participated in the challenge. Check them out below.
See 40 Hip-Hop Albums Turning 20 in 2016