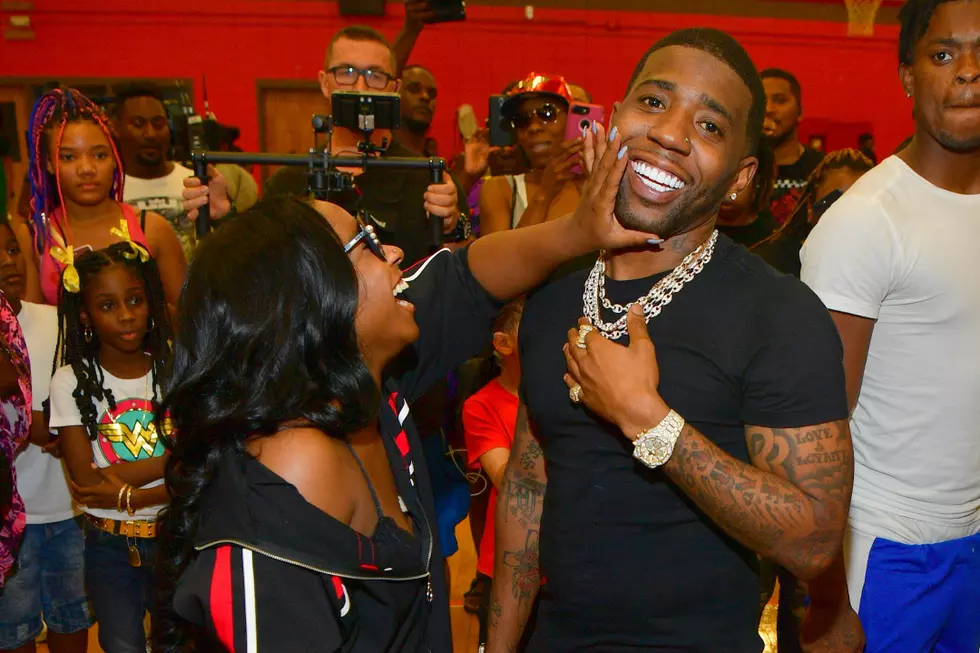 YFN Lucci and Reginae Carter Host Back to School Event in Atlanta
Prince Williams, Wire Image
YFN Lucci and his girlfriend Reginae Carter, daughter of Lil Wayne, are in a giving mood. The couple hosted a "Back 2 School Field Day" on Wednesday (Aug. 22) at Atlanta's Grant Park Recreation Center, where they blessed families with free backpacks full of school supplies.
Festivities reportedly included complimentary face painting, bracelet making, potato sack races, three-legged races and egg spoon races. Food and ice cream trucks also were on deck. The event was co-sponsored by Lucci's record label Think It's A Game Records.
They join a storied tradition of rappers hooking up their communities as school begins anew. This year, Trae the Truth hosted in Houston his 11th annual Trae Day, which featured a school supply giveaway, carnival games, immunization shots, HIV tests and a free concert.
Vic Mensa, meanwhile, is hosting on Sunday (Aug. 26) an "Anti-Bait Truck" shoe giveaway in Chicago. The event is a response to the Chicago Police Department earlier this month leaving a so-called "bait truck," loaded with shoes, parked and unattended in the city's Englewood neighborhood in an attempt to lure thieves.
Check out photos of YFN Lucci and Reginae Carter at their back-to-school event below.
Here's the Ultimate Guide to Rappers With Acronyms in Their Name