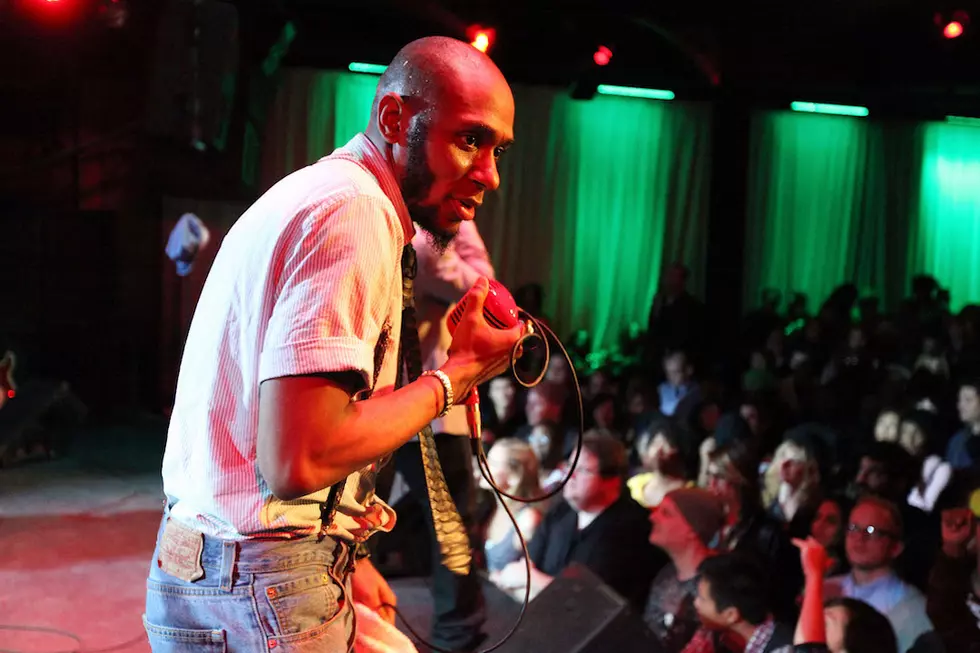 Yasiin Bey Charged With Breaking South Africa's Immigration Law
Christopher Polk, Getty Images
On Jan. 14, Yasiin Bey was arrested in a South Africa airport for allegedly using a fraudulent passport to try and leave the country, the rapper and actor has been charged with breaking the country's immigration law. According to The New York Times and the Associated Press, Bey has been charged with using a false identity, using an unrecognized travel document and helping his family stay in the country illegally. South Africa's Home Affairs Director General Mkuseli Apleni said that the performer is currently out on bail and has a March 8 court date. The Brooklyn native's family, who has been living in the country with expired visas since 2014, must leave South Africa by Jan. 29.
Earlier today (Jan. 20), Bey released a 10-minute audio clip via Kanye West's Twitter account professing his innocence and, somewhat shockingly, announcing his retirement from the recording industry.
"At this present time, I am currently in Cape Town, South Africa and I am being prevented from leaving unjustly, unlawfully and without any logical reason," he said before explaining that his World Passport is not a "fictitious" document.
"I just wan to go home," he continued. And I don't live in America and I have a right to domicile wherever I please without fear and without interference...My family and I are prepared to make whatever move we need to make outside of [South Africa], never to return to this state again."
To end the message, the artist formerly known as Mos Def said that he is leaving the recording industry. "Related but not directly related to this, I'm retiring from the music recording industry as it is currently assembled today. And also from Hollywood, effective immediately. I will be releasing my final album this year and that's that."
See New Music Releases for January 2016