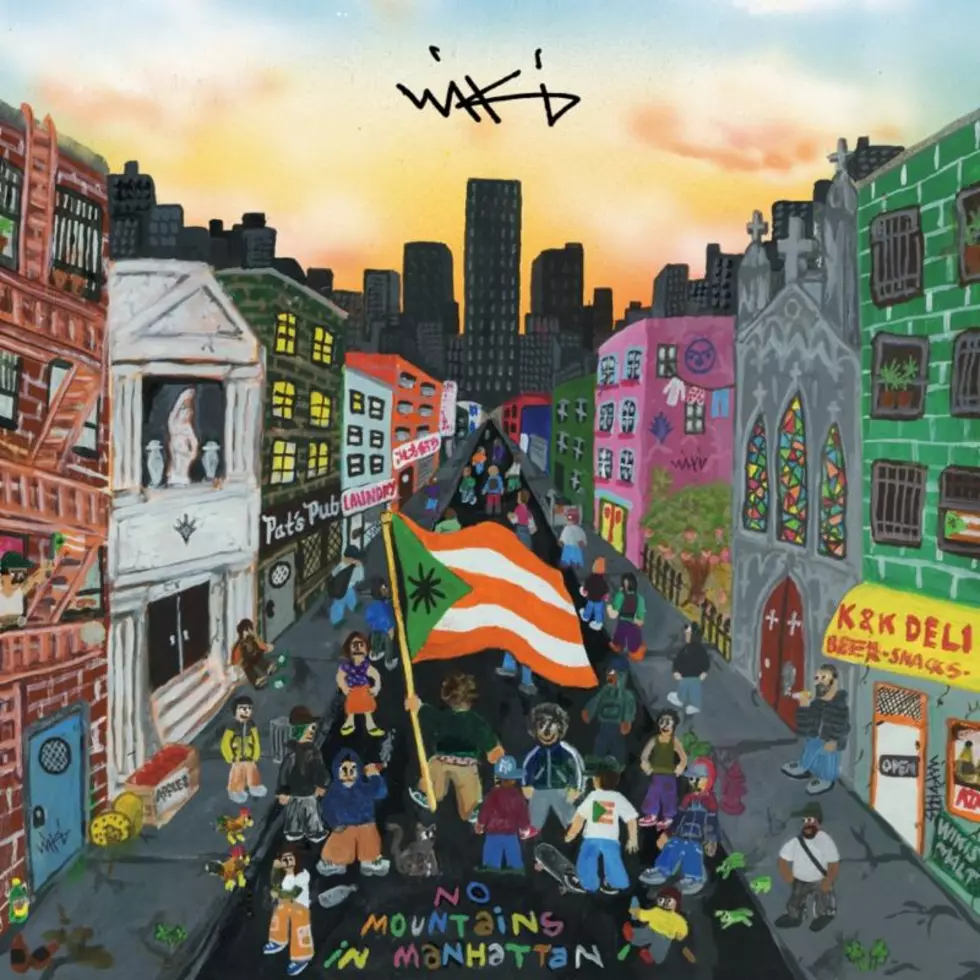 Wiki's New Album 'No Mountains in Manhattan' Drops This Summer
Arvid Logan
In late 2015, New York City rapper Wiki, formerly of Ratking, dropped his debut solo project with Lil Me featuring production from Kaytranada, Sporting Life, Madlib, Harry Fraud and others. Now, Wiki has finally announced his new solo album, No Mountains in Manhattan, set to be released some time this summer.
Above is the cover art for the album, designed by Arvid Logan. A rendering of the Puerto Rican flag is front and center, as Wiki's pop is Puerto Rican and his mother is Irish. The album will be released via XL Recordings.
Wiki's been gifting his fans with some new music this year. It started with "Icarus" before he followed that up with "Pretty Bull."
In addition, he's been making music with Antwon and Lil Ugly Mane as the group Secret Circle. Don't miss tracks like "Satellite" with Despot and "Keep It Low."
Expect a more firm release date for Wiki's upcoming album soon, along with a tracklist. Just the another night, Wiki capped off his quick tour through the five boroughs of NYC by premiering some new material. You can stream the whole show via Boiler Room below.
See Fans' Predictions for the Hip-Hop Songs That Will Rule Summer 2017