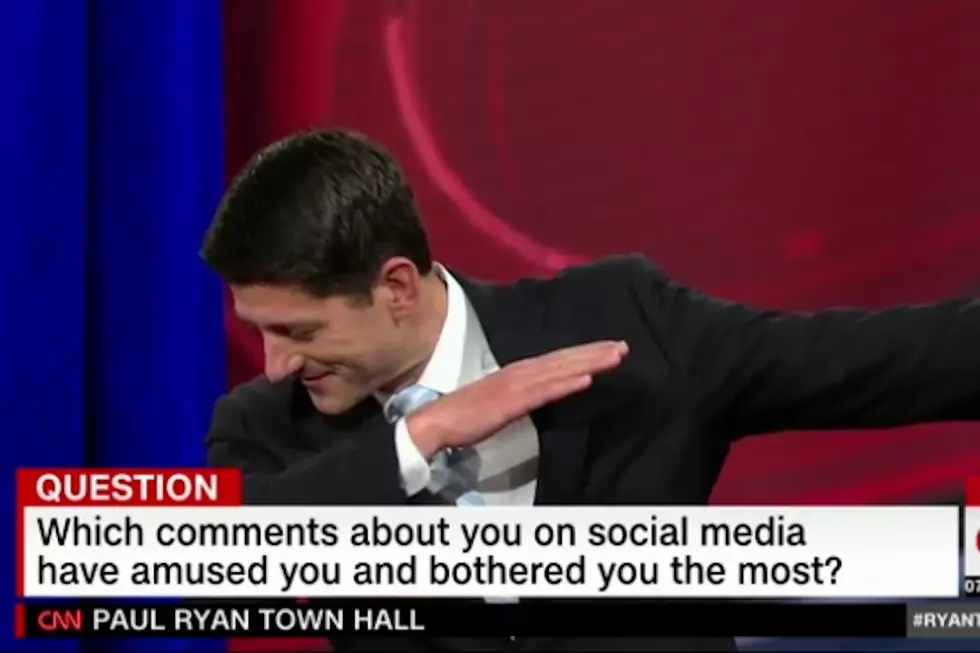 Watch These Four Politicians Hit the Dab
CNN Politics via Twitter
Dabbing may be a thing from the past but for a lot of individuals in politics, the dab dance is well and alive, as most recently member of the U.S. House of Representatives Paul Ryan hit the dab during a live town hall discussion on CNN. Becoming now the latest (and hopefully) the last politician to do the dab, Ryan joins the like of Hillary Clinton, Loretta Sanchez and Richard Boyd Barrett, as the only individuals in politics to do the once, trendy dance.
Ryan, who made headlines at the start of 2017 because of dabbing reasons, was captured on video on Jan. 3., trying to stop a teen from dabbing during his father's swearing into office, which is the reason the politician felt the need to show off his dabbing skills during last night's town hall meeting. Explaining his reasoning for stopping the teen's dab, Ryan said he took an issue with the teen's technique of dabbing and was under the impression that the teen was sneezing. Regardless of the explanation, Ryan made sure to take advantage of last night's moment to let America know that he's in tune with the younger trends, even though he's late to the dabbing phenomenon.
The once cool dance, made famous by Migos with their 2015 hit, "Look at My Dab (Bitch Dab)," took a life of its own when it came out as many celebrities and high figure personals were seen hitting the dabbing pose before it was declared dead by Migos member Quavo and NFL superstar Cam Newton. However, with politicians still thinking the dab is a hot commodity, XXL rounded up the political figures who have attempted to do the dab after the trend was long and gone.